LiveGuard Pro the best spy camera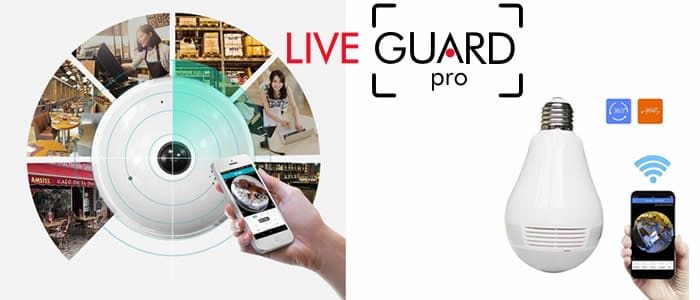 Now the new LiveGuard Pro spy cameras are your eyes when you are away
LiveGuard Pro are spy cameras camouflaged inside a bulb in a totally invisible way and connected to your mobile phone. With these new spy gadgets you will have a 360º vision wherever you want and at all times.
How do spy cameras in a light bulb like LiveGuard Pro work?
The bulb is screwed on in the same way as any ordinary bulb. Thanks to this, it never runs out of charge. The phone is connected to the LiveGuard Pro spy camera through the specific application to have a live image, and additionally a memory card can be inserted to store images. The system is totally undetectable.
Your home and business safe with LiveGuard Pro camouflaged cameras
With these spy gadgets, we can have our home or business watched against break-ins, robberies or vandalism. In addition, by allowing images to be recorded, we will always have evidence before the insurer in case of having to claim any type of claim.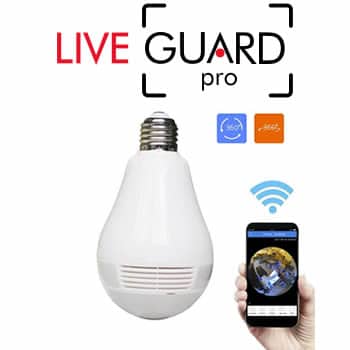 If you have suspicions about the care of your children, or about petty theft from an employee at home or business, the LiveGuard Pro spy camera may be the solution.
In addition to this, any doubt about an infidelity can be confirmed or denied at the time.
LiveGuard Pro camouflaged camera features
The device is very easy to link with the phone or tablet and obtain fast and live images.
It is advisable to clean the bulb with a damp cloth in order to always have clear images.
It works connected 24h, it does not need battery charging.
It emits a powerful diffuse light that camouflages the integrated surveillance device.
Supports micro SD memory cards that allow recording.
Allows streaming to your phone, computer or tablet, where you can also store the videos.
Compatible with all operating systems. (On PC it is advisable to use an Android emulator.)
You can have several spy cameras connected to the same application.
The bulb has a universal thread, it is valid in any house.
It can be used both outdoors and indoors, it is advisable to remove the dust periodically outdoors to avoid losing image quality.
Totally undetectable, no one will notice that it is being recorded.
The heat produced by the bulb does not affect the correct operation of the camouflaged spy camera at all.
One of the best spy gadgets of this year, totally legal and practical
Anyway, it is a video surveillance tool, and you should consult the legislation of your country before make use of any image taken with the camcorder.
100% money-back guarantee
Free shipping worldwide.
LiveGuard Pro camouflaged camera in a light bulb reviews and opinions
These products must be used with great care. Remember that it is legal to record images of your home or your business, and even use them in any type of legal process, but they cannot be distributed without the consent of the people recorded.
Paul
Administrative advisor
Thanks to having a camouflaged camera recording, I got images of thieves smashing my shop door and the police were able to identify and arrest them.
Alba
Clothing store owner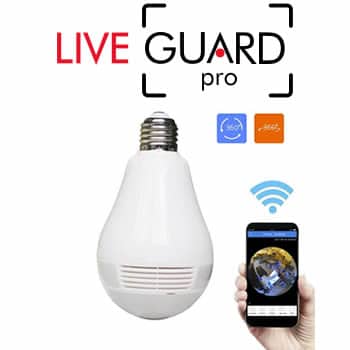 Brand:
Product Name
Price
Product Availability