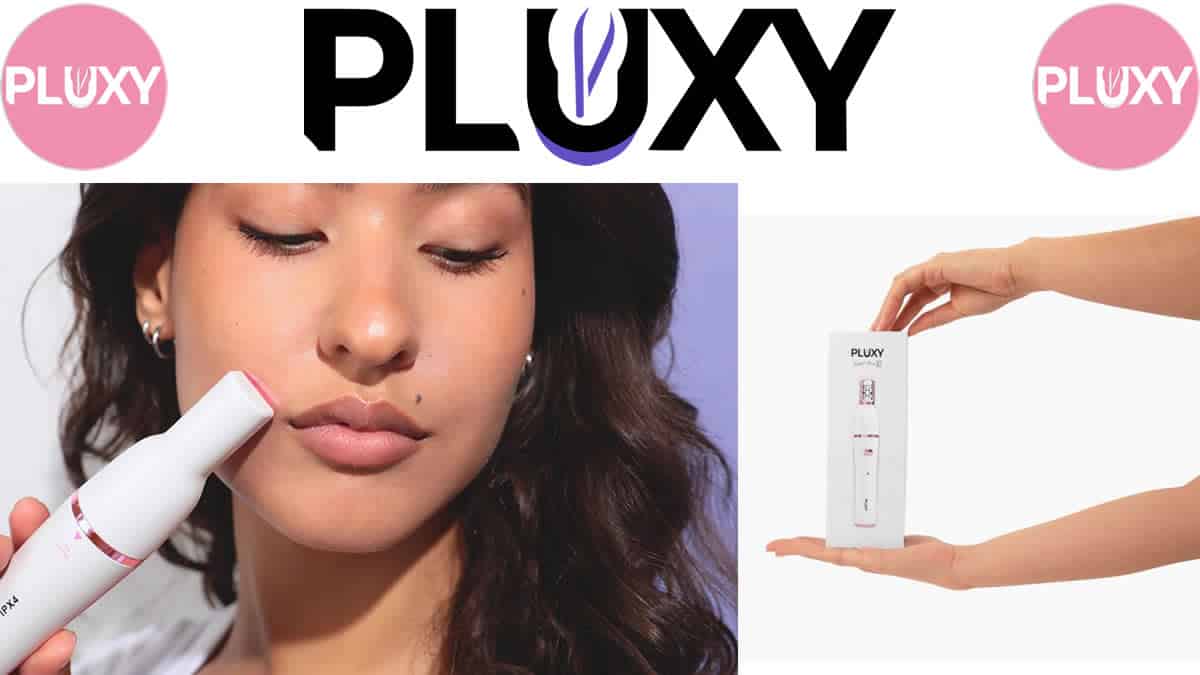 Enjoy ideal facial hair removal with Pluxy and forget the tweezers
Pluxy Epil Pro 3.0 is a facial epilator that allows hair removal with much less pain than wax and much deeper than blades. It also brings out the hair from the roots, thus providing a longer-lasting effect.
How the Pluxy Epil Pro 3.0 facial epilator works
Thanks to a side head with adjustable wedge tweezers and high rotation speed, when passing the machine over the area of the face you want to remove, the Pluxy Epil Pro 3.0 facial epilator quickly extracts hair from the roots, which reduces pain and irritation.
With the Pluxy Epil Pro 3.0 facial epilator you will save time
Thanks to the fact that you do not need to heat wax, and that you will not have to treat the skin after using blades, with the Pluxy Epil Pro 3.0 hair removal you will only have to pass the razor and you will be ready in a few minutes.
In addition to this, facial hair will progressively lose strength and will become thinner, thus requiring you to shave for longer periods of time.
Features and advantages of the Pluxy Epil Pro 3.0 facial epilator
2500 R.P.M motor with lightweight lithium battery for more than 20 uses without load.
Manageable and simple, it adapts to any corner of the face.
Much closer, more precise and gentle hair removal, it will leave you impeccable in minutes.
Ideal for mustache, eyebrows, beard and very short hair.
It also extracts hair from the roots, weakening its growth so that it lasts longer.
Comfortable and practical, you can use it anywhere, both for a complete hair removal and to go over any imperfections.
It also provides you with less painful hair removal and less irritation.
If you have redness on your skin after using it, it is advisable to apply a moisturizing cream.
Beauty product of the year according to Insta Tox from Serious Skincare the ideal anti-wrinkle.
High quality product that can last you for years. You can save in the long term.
For men's shaving, the most sought after product is Trimsher the designer shaver.
100% satisfaction guarantee, you have 14 days of return without obligation
Free delivery in the USA, UK, Europe and the rest of the world.
The seller has a legal tax identification and makes the direct sale, sending from the brand's factory, without the intermediation of third parties. It is NOT a dropshipping sale and your data and consumer rights are maintained 100%
In case of problems with your purchase, please keep your order number. We can help you at help@youneedthisgadget.com with any of the online stores.
Our final evaluation of the Pluxy Epil Pro 3.0 hair remover
Very practical, useful and above all effective epilator. It can be used at all ages, and customer reviews are very positive. Based on this, it is easy to deduce that it is a quality product. There's a reason it's the best seller in the UK in its category.
Conclusions and opinions of the author of the review of the Pluxy Epil Pro 3.0 epilator
In this case, I haven't tried it myself, my beard is too hard!! so I have created the review based on the test that my partner has done. At first it bothered him a little, but in the second session he got used to it and tells me that it is quite pleasant to use and is very fast.
Brand:
Product Name:
Price:
Product Availability