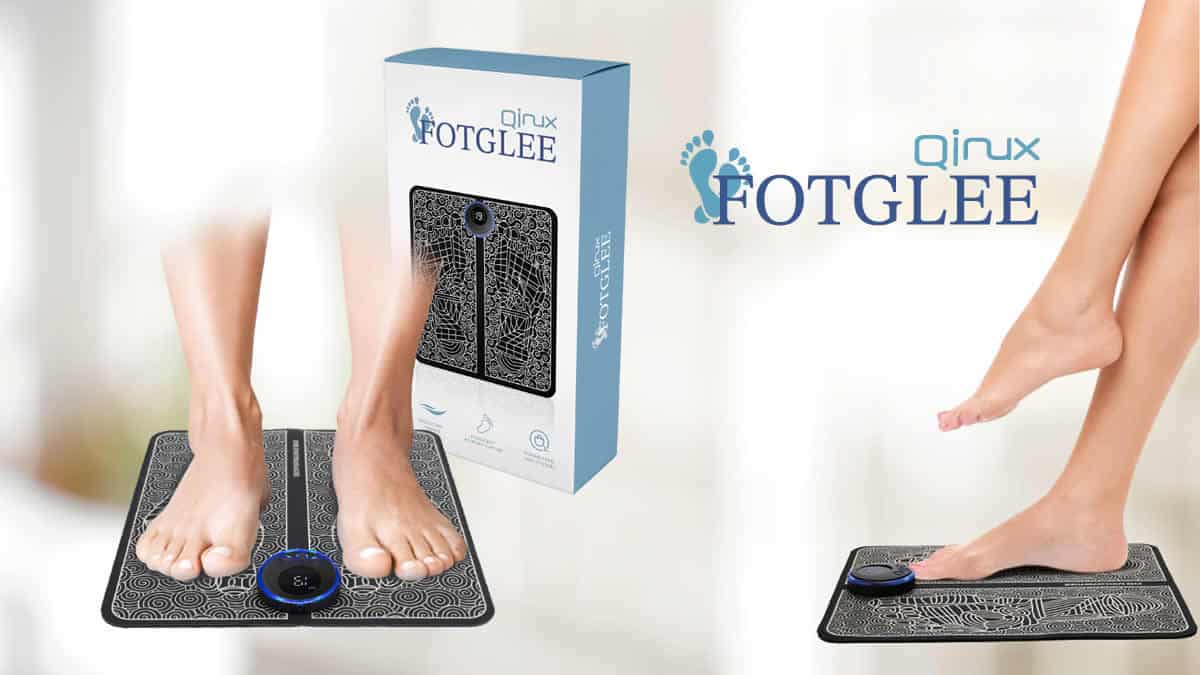 Enjoy a Japanese foot massage with Qinux FotGlee and relax your legs
Qinux FotGlee is an EMS massage mat for the feet that also includes various new features. It is foldable and flexible, so you can always carry it with you. With its 19 massage points, it is the one that best adapts to each of your needs.
What makes the Qinux FotGlee EMS foot massager different from the rest?
Although at first glance it looks like a normal massage mat, the new transcutaneous electrical nerve stimulation (TENS) add-on that you can additionally connect to your Qinux FotGlee foot massager can be used to relax your legs while you receive your massage of feet.
In 15 minute sessions you will get Qinux FotGlee to reduce all your fatigue
Thanks to its design, with 19 acupressure points where you will receive the Japanese foot massage with Qinux FotGlee, you will stimulate the fingers, arch of the foot, heel, ankle and the side of the instep in eight different intensities.
In addition to this, you can use TENS electrical stimulators on your calves to eliminate the feeling of tired legs or muscle pain, even with the mat paused.
Features and benefits of the Qinux FotGlee EMS massage mat
USB rechargeable 150MaH lithium battery.
Eight different EMS massage intensities for all your feet's needs.
Remote control with controls to activate it or to change its operating modes.
19 acupressure points cover 64 reflex zones on the sole of the foot.
Smart EMS capture with a real rub simulation that emulates a manual massage.
Foldable and easy to carry, it disassembles very quickly and you can also clean it with a cloth or a damp wipe.
Leather base with cotton edges that improve the touch and provide a soft and relaxing experience.
Ideal for people who work standing, athletes, and for all types of people with pain and problems in their feet and legs.
Optional transcutaneous electrical nerve stimulation (TENS) device that you can use even without connecting the mat.
Together with Footy Massager Carpet It is one of the best sellers in its category.
For those trying to cure plantar fasciitis at home is an excellent option.
100% satisfaction guarantee, you have 14 days of return without obligation
Free delivery worldwide.
The seller has a legal tax identification and makes the direct sale, sending from the brand's factory, without the intermediation of third parties. It is NOT a dropshipping sale and your data and consumer rights are maintained 100%
In case of problems with your purchase, please keep your order number. We can help you at help@youneedthisgadget.com with any of the online stores.
Our final review of the Qinux FotGlee foot massage mat
We are faced with a high quality device with many new features. In addition to the convenience of the remote control and being much easier to fold, the TENS device that you can use separately allows you to have a portable massager for any part of the body.
Conclusions and opinions of the reviewer of the Qinux FotGlee EMS foot massager
I've tried it, and yes, in fifteen minutes your legs and feet will be shaking like a custard. After a little continuous running and some stretching, if you use it on medium mode you will feel like new. It seems highly advisable to me.
Brand:
Product Name:
Price:
Product Availability