Show off your eternal youth with Siliband, the anti-aging patches
Siliband are anti-wrinkle patches that using them overnight, or during your rest hours, will allow you to obtain smoother and rejuvenated skin on the face, neck and upper chest in a single session.
Siliband anti-aging patches cover all the most visible areas
Thanks to the fact that it has a design adapted to any face, and that each sachet with the treatment has five different pieces, Siliband anti-aging patches cover the area around the eyes and cheekbones, the forehead and nose, and also the neck and décolleté.
Young skin from day one with Siliband anti-wrinkle patches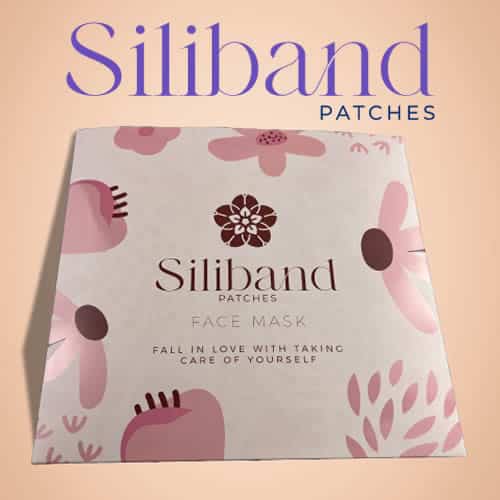 It has been shown that a single session with this beauty treatment is enough to begin to notice more toned and smooth skin. Siliband patches progressively firm your face.
In addition to this, you will reduce wrinkles and expression marks by 50% in a few sessions and you will avoid spots on the skin of the chest or neck, as well as sagging.
Features and advantages of Siliband anti-aging patches
100% natural ingredients, does not use chemicals or any other type.
Moisturizes and stimulates the skin, providing shine and vitality.
Reduction of visible expression marks on the face and neck.
Using these patches at a young age prevents future age marks and even acne.
Reduction and prevention of eye bags.
Up to 20 uses in each one, a box has 11 packets which is equivalent to a 10-month treatment.
They do not fall off when you sleep, even if you have reused them for several days.
Combined with the Skindalo facial exfoliating brush, you have the perfect natural treatment against wrinkles.
They do not cause any type of irritation or stinging when removed, and they do not wrinkle overnight or bother.
In addition to this, it is equally effective in men as in women.
Finally, you will be able to replace other more expensive cosmetics, thus saving on each purchase.
Together with Belly Orb are the patches for the most requested beauty this year.
100% satisfaction guarantee, you have 14 days to return without obligation
Free delivery worldwide.
The seller has legal tax identification and makes direct sales by sending from the brand's factory, without third-party intermediation. It is NOT a dropshipping sale and your data and consumer rights are maintained 100%
In case of problems with your purchase, please retain your order number. We can help you at help@youneedthisgadget.com with any of the online stores.
Reviews and opinions of Siliband anti-aging patches
From a certain age it is advisable to use collagen to fill in wrinkles and small blemishes left by age. I think this type of natural treatment is more to prevent from a young age than to eliminate wrinkles later.
Emma
Makeup artist
Before getting to Botox, anything that works is welcome. Based on previous experiences, regenerating creams and cosmetics in ampoules work very well, and this would be something less radical and more secondary.
Emma
Maquilladora
Berta
Parking controller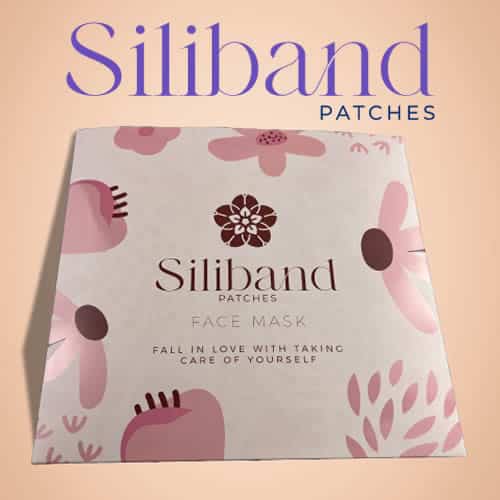 Brand:
Product Name:
Price:
Product Availability