ZeroSave Pro, 360º circular shaver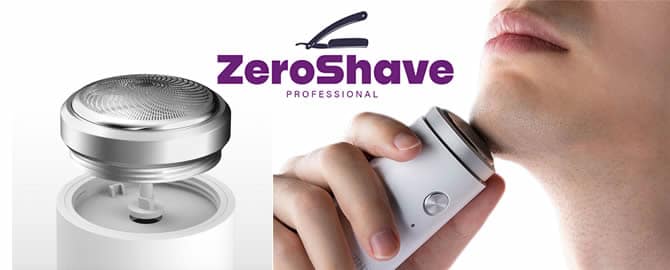 Take the ZeroShave Pro shaver anywhere and use it whenever you want
ZeroShave Pro is a cordless pocket shaver for men that allows you to dry shave anywhere, in just a few minutes. You will enjoy a perfect shave without irritations and with a total cleanliness.
Reach every corner of your face with ZeroShave Pro
Conventional blades are straight and cut at an angle, they bend slightly and can't reach the hard spots on your face.The ZeroShave Pro's flexible head reaches places other machines can't.
Get the most out of it safely, with the ZeroShave Pro shaver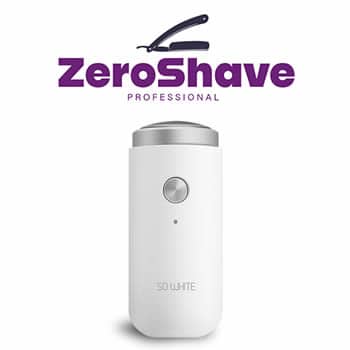 Safety system against cuts, and extremely effective blades, make the ZeroShaver Pro dry shaver close to 0.07 millimeters of cut.
In addition to this, the high-power motor that moves the extremely sharp blades allows shaving without pulling and therefore without lifting the skin pores.
Properties and advantages of the ZeroShave Pro circular head shaver
With a fully charged battery you can do up to five shaves in several days.
Submersible and fully water resistant, you can shave even in the shower.
Circuit very easy to clean, it is advisable to do it every shave.
Most flexible circular head in its category, allows you to hurry more.
If you have a mustache or sideburns, you can outline them without leaving a trace of hair.
Rough down to 0.07 millimeters.
Hexagonal mesh to avoid leaving hair uncut.
360º shaving for easier handling.
Self-sharpening of the blades that allows them to always be perfect.
Small dimensions, it fits in a pocket so you can take it wherever you want.
All in all, it is one of the best hair-clippers for men this year.
100% satisfaction guarantee, you have 14 days to return without commitment
Free delivery worldwide.
The seller has a legal tax ID and sells directly from the brand's factory, without the intermediation of third parties. It is NOT sale by dropshipping and your data and consumer rights are kept 100%
Reviews and opinions of the ZeroShave Pro 360º circular shaver
There are women who use it for the legs, for emergencies, and they are more effective than many female razors, and more comfortable than the blade.
Pietra
Logistics operator
I think it is an excellent device for those of us who travel a lot for business, or even for pleasure. The possibility of removing the beard anywhere at the moment can be very practical to attend meetings, conferences, etc.
Zack
CEO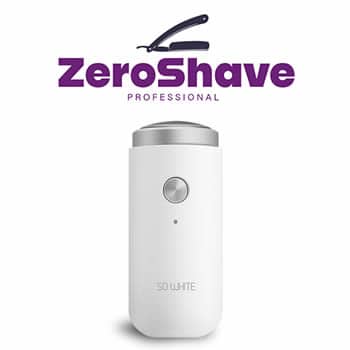 Brand:
Product Name:
Price:
Product Availability