Your mouth safe from infection with Bril, the portable UV brush disinfectant

Bril is a new ultraviolet sterilizer for toothbrushes, which is portable, small, and has been designed so that you can use it wherever you go without any hassle or loss of time. Ideal for travel, or for the day to day if you move and brush your teeth outside the home.
The importance of disinfecting your toothbrushes with Bril and its UV system
Moisture is the biggest breeding ground for bacteria that can cause mouth, stomach, and even general infections. Not removing the toothpaste completely, or leaving the brush bristles wet, accumulate bacteria. The Bril portable UV sterilizer will render all these items aseptic and bacteria free in 3 minutes.
Using the Bril portable brush sterilizer with children creates a healthy habit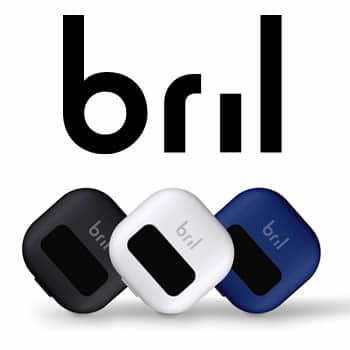 Accustoming children from an early age to using the Bril UV sterilizer as a brush cover will help them to get used to maintaining an oral hugiene.
In addition to this, from a very young age they will begin to understand the importance of hygiene in personal products.
Main features of the UV Bril toothbrush sterilizer
The battery lasts about a month.
Charges via standard USB cable.
It is very easy to use, and it is prepared for children and adults.
All you have to do is press the button after inserting the toothbrush, and the UV light is activated to stop automatically three minutes later.
It is as effective as wall sterilizers like UV Tooth Sterilizer.
The cover fits toothbrushes of all sizes.
As it is a closed box, it is extremely safe and effective.
In addition to ideal sterilization, it eliminates solid waste more easily.
Advantages of using the Bril toothbrush sterilizer
The manufacturers guarantee that it eliminates up to 99% of germs and bacteria in each session.
In addition to this, it allows for faster drying, and the remains of toothpaste to fall off.
Ultraviolet light is harmless, although it is advisable not to point it directly at the eyes.
The box should be cleaned with a dry cloth or kitchen paper every so often to remove any impurities.
You can use it to sterilize different brushes one after another.
Additionally, you can use it to disinfect tooth whiteners like uSmile Pro.
If you also take care of the health of your hearing organ, you can disinfect the heads of ear cleaners such as Q Grips.
Travelers recommend this model as the best portable toothbrush sterilizer.
No UV toothbrush sterilizer directly removes large solid food debris. it is advisable to check from time to time between threads.
100% satisfaction guarantee, You have 30 days to return it without obligation
Economical delivery worldwide.
The seller has a legal tax identification and makes the direct sale by sending from the brand's factory, without third-party intermediation. It is NOT a dropshipping sale and your data and consumer rights are kept 100%
Other users also often refer to the review of PurifAir.
Reviews and opinions of the Bril toothbrush sterilizer
I really think it's essential to travel if you want to always have your toothbrush sanitized. I am very scrupulous and I think I am going to buy one to do a test.
April
Interpeter
I like Multiple UV wall-mounted ones better, with a toothpaste dispenser, but to go to the office all day and for children to go to school and can brush their teeth in complete safety, this portable model seems like a great idea.
Kim
Executive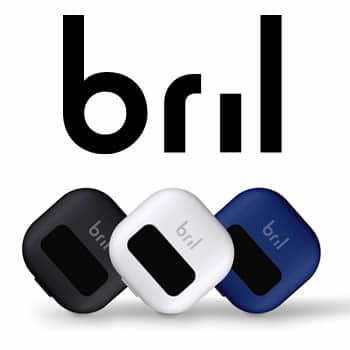 Brand:
Product Name:
Price:
Product Availability