Fliner Wind, decorative pinwheel
Get an ideal decoration with Fliner Wind, the classic pinwheel
Fliner Wind is a metal pinwheel with blades assembled so that they rotate in all directions. In addition, its polished aluminum finishes allow for iridescent effects simply by reflecting sunlight. You will create a relaxing effect on any terrace or garden.
Get a classic effect in any garden with Fliner Wind
Any terrace where you want to have quality decorations and accessories that give it a touch of classic style use ceramic figurines, lights, and other ornamental elements. The Fliner Wind pinwheel matches any décor, or adorns on its own.
Mark a path or use it as a scarecrow, all with Fliner Wind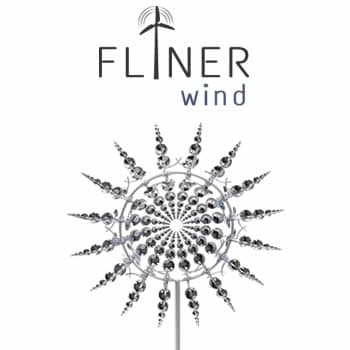 If you have fruit trees or want to keep birds away from your terrace so they don't dirty it, the Fliner Wind pinwheel is an ecological and effective tool that will keep any bird away.
In addition to this, you can use it to decorate and beautify the entrance to the house or the garden, decorating both sides and creating very beautiful dynamic effects.
Features and uses of the Fliner Wind pinwheel
It does not need any type of electrical energy, only wind.
Easy to install, with an anchor that can sink more than 45cm into the ground.
You can also attach it to any bar or tree branch with clamps very easily.
Very durable stainless steel frame and chromed aluminum.
Double axis that allows the pinwheel to turn in any direction the wind blows.
Reflective surface that emits flashes of a wide variety of colors, creating different effects with each turn.
In addition, the leaves also rotate in different directions, in order to create a much more relaxing effect.
Withstands winds of up to 100km/h
Won't rust or bend when knocked. It resists rain, hail and any type of bad weather.
The edges are blunt and do not cut, so it is not dangerous for fauna.
Ideal outdoor addition to any home, just like Sunommat solar powered lights.
100% satisfaction guarantee, you have 14 days to return without commitment
Free delivery worldwide.
The seller has a legal tax ID and sells directly from the brand's factory, without the intermediation of third parties. It is NOT sale by dropshipping and your data and consumer rights are kept 100%
Reviews and opinions of the Fliner Wind pinwheel
I find it a very nice ornament for any garden. I have a country house, and one something similar, but they are hanging, you can't nail them to the ground, and they only turn in one direction. These look more elegant to me.
Shannon
Retired
The good part of being able to nail them to the ground is that they can be cleaned well with the pressurized water hose afterwards. If they do not fall off, and if they are not cleaned, the dust and mud that the rain can bring, in my experience, leaves them ugly.
Rudy
Tour guide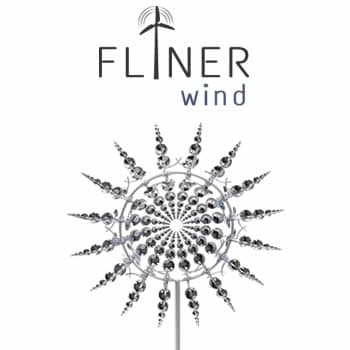 Brand:
Product Name:
Price:
Product Availability