Fohm, automatic cream dispenser
Non-polluting wipes instantly with Fohm, the ecological dispenser
Fohm is a foaming soap dispenser that only needs a light wipe over toilet paper to turn it into a flushable wet wipe. It does not pollute, and does not generate waste of any kind.
Save money with the Fohm foam soap dispenser
Wipes are expensive, and a replacement foam soap cartridge can last up to six months of use.The Fohm Foam Soap Dispenser is much cheaper in the long run.You'll also save on your utility bill. plumber because it doesn't clog the toilet.
Greater health and care for your skin with the Fohm automatic soap dispenser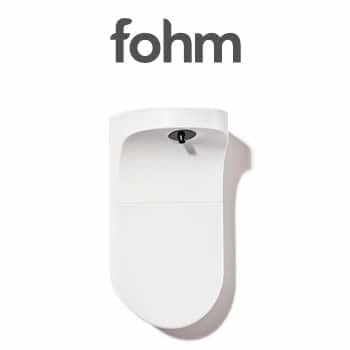 The soap foam formula is totally natural and with a neutral PH that cares for the skin. You can also use Fohm with the little ones without fear of causing irritation.
In addition to this, you will not stain your hands when you use it, because the device works with a sensor and is contact-free.
Features and advantages of Fohm automatic soap dispenser
Very easy to mount on any wall, you can screw it or use adhesive fastening.
Charging by USB cable, the upper part detaches to be able to have it near any power outlet.
Long battery life, only the sensor and supply pump consume power.
Very simple to use, you just have to pass toilet paper or a paper napkin under the sensor and the device dispenses soap suds, turning it into a disposable damp cloth.
Charging cartridges with a duration of up to six months.
Formula tested and highly evaluated by EWG's Skin Deep.
You can receive refills on a regular and scheduled basis if you wish.
Totally ecological, it prevents wipes from being disposed of in the toilet or in the garbage, generating waste that is difficult to recycle.
Gentle on the skin, does not irritate or cause allergic reactions.
You can use it on the little ones and save a lot of money a year on wipes.
Together with the products energy-savers, it is one of the products of the most wanted home.
100% satisfaction guarantee, you have 60 days of return without commitment
Free delivery worldwide.
The seller has a legal tax ID and sells directly from the brand's factory, without the intermediation of third parties. It is NOT sale by dropshipping and your data and consumer rights are kept 100%
Reviews and opinions of the Fohm automatic soap dispenser
Depending on each country, in many they use toilet paper and nothing else, and in others they are more likely to wash in the bidet. This new method that avoids wipes and at the same time administers soap seems very ingenious to me.
Isabel
Photographer
Cleaning your bum with a moisturizer is a very rewarding experience. But there are people who do not like it, because of the wet effect that remains on the skin, and that can be uncomfortable if you work sitting down.
Melvin
Doctor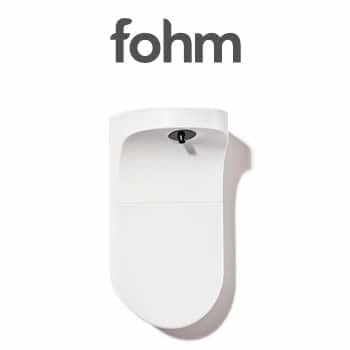 Brand:
Product Name:
Price:
Product Availability