Learn with Fraîcheur Paris, the benefits of ice therapy for wrinkles
Fraîcheur Paris are ice balloons that are applied to the skin to perform ice therapy or cryotherapy. Thanks to this method, we can reduce wrinkles, swelling and visible marks on the face in a natural, cheap and simple way.
How Fraîcheur Paris anti-aging ice balloons work
Ice therapy, also known as cryotherapy, involves the use of ice or cold temperatures to treat various skin conditions, including wrinkles. The cold temperature causes blood vessels to constrict, which reduces inflammation and promotes collagen production.
This, in turn, can help improve the appearance of wrinkles and fine lines. You just have to freeze the Fraîcheur Paris ice balls and apply them to your face with a gentle massage and this way you will get results.
Younger, more radiant skin with Fraîcheur Paris ice globes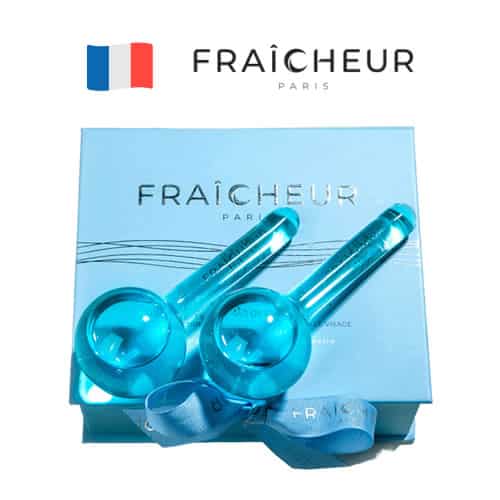 Applying ice directly to the skin can temporarily tighten and soften wrinkles noticeably. Fraîcheur Paris ice globes allow you to always have your facial cryotherapy treatment at hand in a clean and comfortable way.
In addition to this, stimulating collagen production naturally in the long term reduces wrinkles more permanently and prevents the appearance of new marks on the face.
Features and advantages of Fraîcheur Paris ice therapy balloons
Mechanical operation, no battery needed, just place them in the freezer and let them cool.
Natural cold therapy, without the need for additional cosmetics.
Easy to use, you only have to massage the areas you want to perform cold therapy.
Does not leave marks or drips of water.
Thanks to the cold temperature, blood flow is stimulated, improving the supply of oxygen and nutrients to the skin.
Increased circulation that helps rejuvenate the skin and reduce the appearance of wrinkles.
Reduction of inflammation in areas with expression marks and bags under the eyes.
Increased collagen production: recovering structure and elasticity of the epidermis and helping to restore the firmness of the skin.
This is a perfect alternative to SolaWave Radiant Wand if you don't like infrared therapy.
You can also complement it with Insta Tox from Serious Skincare if you want a quick-effect treatment.
If you shave your face with Pluxy Epil Pro and you apply the ice balloons afterwards, you will avoid any skin irritation.
100% satisfaction guarantee, you have 14 days to return without obligation
Free delivery worldwide.
The seller has legal tax identification and makes direct sales by sending from the brand's factory, without third-party intermediation. It is NOT a dropshipping sale and your data and consumer rights are maintained 100%
In case of problems with your purchase, please retain your order number. We can help you at help@youneedthisgadget.com with any of the online stores.
Our final evaluation of the Fraîcheur Paris cold therapy for the face
Ice therapy for wrinkles is a simple, affordable and non-invasive method that can help you significantly. Stimulating blood circulation with ice can rejuvenate the skin and make it look smoother and more youthful. This method is also natural and very cheap.
Conclusions and opinions of the author of the review of the Fraîcheur Paris ice balloons
Performing massages with this is very pleasant and does not burn the skin due to excess cold. In addition, I have tested it on eye bags and they really are considerably reduced. It is effective in men and women.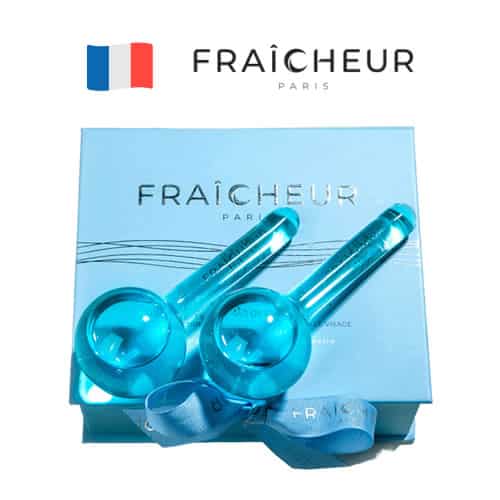 Brand:
Product Name:
Price:
Product Availability