Smart Thermo with thermometer and no spills
Your food and drink to the point with Smart Thermo, both in winter and summer
Smart Thermo is a new thermos with a built-in touch screen thermometer that allows you to see the temperature inside. In addition, it has been manufactured with high resistance materials and design that will keep the contents cold and hot for a long time.
The best companion of the worker is Smart Thermo
We all appreciate a break with a hot coffee at work, or having a cold drink on hand when we are working on hot days. It doesn't matter if you work in the office, driving, on a construction site, or outdoors. In conclusion it is useful for any worker to carry a Smart Thermo with his cold drink or hot food and ready to eat.
Any excursion or outing better with Smart Thermo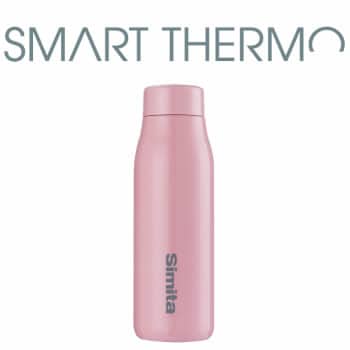 The material with which it is manufactured, made of tempered steel and the Smart Thermo's non-leaking snap closure make it the ideal lightweight companion on any outing to the beach, the field etc …
In addition to this, if you have small children, the sealing of its cap prevents the milk from souring..
Main characteristics of the smart thermos of the Smart Themo brand
500ml capacity for liquids of all kinds.
Maintains hot and cold temperatures effectively for longer than conventional thermos.
Because it is made of stainless steel, it resists shocks and does not break or dent easily.
The closure is totally hermetic, so that you will not have terraces of any kind.
You have the model available in five colors: Blue, Pink, Black, Green and Navy Blue.
Additionally it carries a precision digital thermometer.
The thermometer screen is tactile and turns off automatically.
You only need one AAA battery to see the temperature of your food.
If you work driving long shifts, multi-unit food, beverage, and coffee packs are the most cost-effective.
In addition to this, it is perfect for the little ones, as they can use it knowing the temperature of the interior drink and without danger of burns.
For a perfect excursion, you only need BTSunglasses and this gadget.
100% satisfaction guarantee
Free delivery worldwide.
The seller has a legal tax identification and makes the direct sale by sending from the brand's factory, without third-party intermediation. It is NOT a dropshipping sale and your data and consumer rights are kept 100%
Smart Thermo reviews and opinions
I usually use a thermos to take the coffee to the factory, because the community machine is expensive and the coffee is worth nothing. In this way I save money and the occasional gastroenteritis.
Renato
Car factory operator
The truth is that for a baby's bottle at dawn it is very useful to have a thermos with a thermometer, thus, in addition to having hot milk on hand, you do not risk the little one burning his mouth.
Anna
Draftsman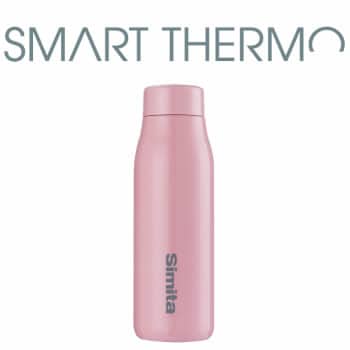 Brand:
Product Name:
Price:
Product Availability