SMosquito, UV trap for insects
Attract and kill mosquitoes and insects with SMosquito, the UV decoy
SMosquito is a trap for insects that attracts them by means of a UV light more effective than many other LEDs, and that by means of an electric field kills all kinds of flying and terrestrial insects with a shock.
What sets the SMosquito UV Mosquito Trap apart from the rest?
Unlike LED bulbs, when we use a UV light, the attraction it causes to insects is much greater, and therefore, it is safer for people. In addition the electrostatic field of the SMosquito UV mosquito trap manages to carry out the discharge at a greater distance.
It kills insects at 360º, the SMosquito UV trap has no blind spots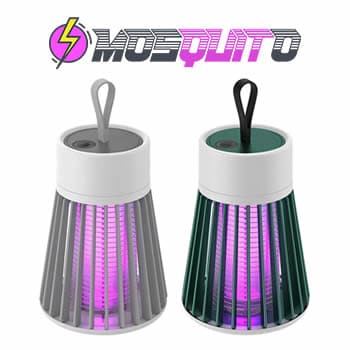 Thanks to a bell support, the structure of the SMosquito UV mosquito trap attracts insects in 360º, without dead angles that allow prey to escape.
In addition to this, the upper handle allows you to pick it up and handle it without touching the area that produces electric shocks at all.
Features and Advantages of UV SMosquito Insect Trap
2000 MaH battery, up to 12 hours without recharging.
Universal USB charger that allows you to use it anywhere.
Dimensions of 6.8cm and 16.7cm that make it manageable and easy to transport.
Functions in night mode + continuous download. Also daylight.
Totally silent, no hum from electrostatics.
Harmless to children and pets, it is advisable not to leave it in the hands of babies, since the fingers can enter between the slots.
Attraction of insects at a greater distance, and without blind spots.
Larger discharge area, the insects receive the shock even when they are at a distance from the device.
Cated among the best LED mosquito traps .
If you are hiking or on the move, it is advisable to use mosquito watch and insect repellent bracelets instead of traps.
In addition, it kills all kinds of flying insects, even large and resistant ones, including the Asian hornet.
100% satisfaction guarantee, you have 14 days to return without commitment
Free delivery worldwide.
The seller has a legal tax ID and sells directly from the brand's factory, without the intermediation of third parties. It is NOT sale by dropshipping and your data and consumer rights are kept 100%
Reviews and opinions of the UV SMosquito insect trap
For interiors it is an excellent solution, also if you use citronella you have 100% protection, since many minor insects enter your house, and those that enter end up fried in the lamp.
Joaquim
Locksmith
Based on my experience, I find the ones that use suction with a fan and trap the insect in water to be much cleaner. Although they consume a little more electricity, they are preferable because they do not dirty.
Isabelle
Architect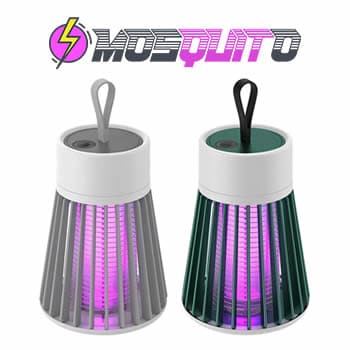 Brand:
Product Name:
Price:
Product Availability