If you want a luxury smartwatch at a low price, Ultrawatch Z Vibes XWatch is the best model to choose
Vibes XWatch Ultrawatch Z is a new high-end smartwatch Zeblaze that has everything at your disposal at the lowest price. You will have the most powerful battery, the best features, alloy case, shock resistance, LCD full color screen and much more at a much cheaper price than the rest.
Light and powerful with Ultrawatch Z Vibes XWatch you will enjoy 25 days without charging your smartwatch Zeblaze
Enjoying your smartwatch without worrying about having to charge it every so often is one of the most important features when choosing the model you are going to buy. Thanks to the long-lasting battery of the Zeblaze Vibes XWatch model, you can use it for more than 24 days without interruption without having to charge it.
The new generation of Zeblaze Vibes XWatch smartwatch sensors much more accurate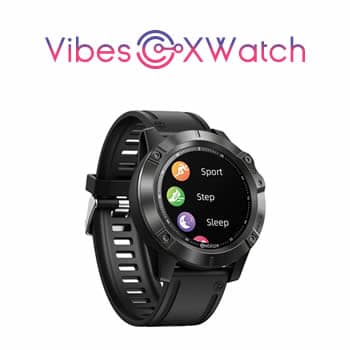 The Zeblaze Ultrawatch Z Vibes XWatch smartwatch's health tracking sensors such as heart rate or sleep are state-of-the-art and have been improved for more reliable and efficient data collection.
In addition to this, the watch has two bluetooth channels, 5.0 and 3.5 that will allow you a much more fluid communication with your smartphone in any situation.
Main features of the Zeblaze Ultrawatch Z Vibes XWatch smartwatch
380mAH Lithium battery with 25 days of duration using basic functions, and up to 15 days with intense use.
You can make up to 280 minutes of calls without interruption.
You also have the option to play music from the smartwatch for up to 220 consecutive minutes without charging.
You have proximity sensors, pulse control, accelerometer and much more.
Like most watches in its category, it is compatible with all smartphone and tablet operating systems.
Additionally, it has a reinforced case against impacts and IP67 submersible.
Dual channel Bluetooth lets you multitask with greater agility.
The glass is scratch-proof reinforced.
The image on the screen is full color LCD with maximum clarity. it can be seen well in direct sunlight.
Obviously you have all the exercise control programs.
And finally you can control the camera, answer calls, receive messages etc ..
In conclusion, it is one of the most complete military smartwatches of the moment.
Free shipping worldwide
100% satisfaction guarantee
Reviews and opinions of the Zeblaze Vibes XWatch smartwatch
It seems to me a totally brutal watch for the price it has. The customer service have assured me that the order arrives in a few days, worse I would need to be able to pay it by Paypal, is there an option for this?
Charlie
Cartoonist
If I had not bought a tactical watch last Christmas, I would buy this one, I think it has very good performance, although I think it lacks the GPS to be perfect.
Mathieu
Forest guard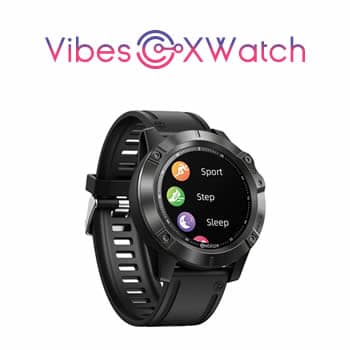 Brand:
Product Name:
Price:
Product Availability