Light and emergency escape in one with Auto Guardian, your best help on the road
Auto Guardian is an emergency flashlight specially designed for any emergency situation. With a dynamo charging system that allows it to work without a battery and integrated escape tools, it will help you in any situation.
Always charge ready in the Auto Guardian emergency lantern
One of the worst experiences on the road or in any event in the middle of the night is running out of batteries. The Auto Guardian emergency flashlight does not need them, with a few turns of its charging dynamo you will always have light at hand , and even charge for your smartphone.
Get out of sticky situations with Auto Guardian Flashlight Addons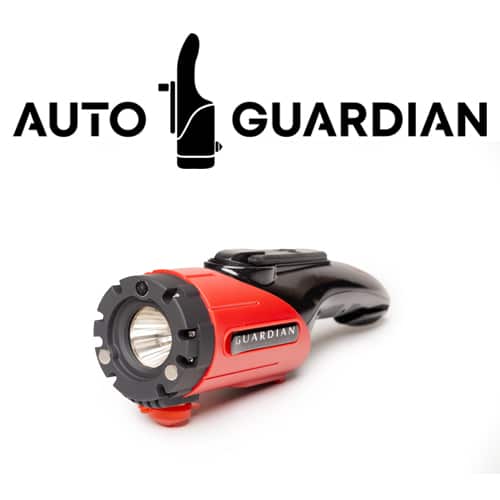 In emergency situations, it is important to have a tool on hand that will allow you to escape from your vehicle. The Auto Guardian emergency flashlight comes equipped with a seat belt cutter and a special hammer for breaking car windows.
In addition to this, its waterproof protection allows you to have light at hand in the worst conditions and mount an emergency strobe light in case of failure visible for miles.
Auto Guardian Emergency Flashlight Features and Benefits
Without batteries, the dynamo quickly charges the device and you have light in seconds.
Effective window breaker hammer that allows you to get out of the vehicle if you are locked in.
Integrated seat belt cutter with which you can escape and save anyone trapped in the event of an accident.
Powerful flashlight with which you can illuminate yourself in any circumstance.
Flashing red LED light to illuminate accidents or breakdowns on the road.
Battery charger with which you will not need to connect the smartphone to the electrical network.
Up to 60,000 MCD (minicandles) of power.
Waterproof, illuminates in any circumstance.
Easy and comfortable to use, it charges with hardly any effort and in a few minutes of dynamo you have light for hours.
Along with Observer Flashlight is one of the best sellers in its category.
In addition to this, if you carry AquaVault ChargeCard Ultra always have your smartphone available.
100% satisfaction guarantee, you have 14 days to return without obligation
Free delivery worldwide.
The seller has legal tax identification and makes direct sales by sending from the brand's factory, without third-party intermediation. It is NOT a dropshipping sale and your data and consumer rights are maintained 100%
In case of problems with your purchase, please retain your order number. We can help you at help@youneedthisgadget.com with any of the online stores.
Auto Guardian Emergency Flashlight Reviews and Opinions
When you go by car you never know what can happen. Although accidents do not normally happen, it is always better to be forewarned and have a tool at hand that can get you out of any trouble.
Loretta
Actress
One of the worst experiences is getting stuck in the car. Having a hammer on hand that allows you to break the windows and get out in extreme situations can be the difference between living or dying. Also, carrying emergency lights is always useful.
Hector
Graphic designer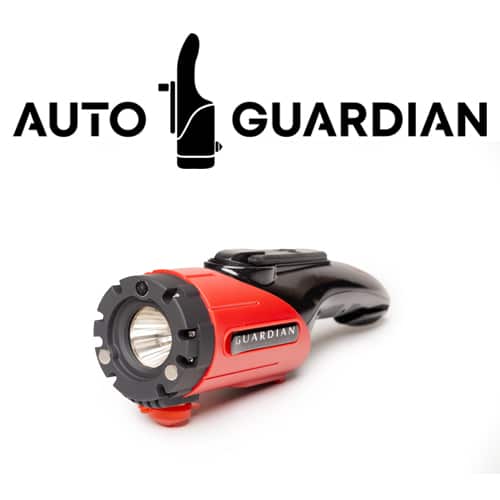 Brand:
Product Name:
Price:
Product Availability