Wake up with a renewed body thanks to Nerudorm, your rest partner
Nerudorm is a sleeping leg cushion with a perfect anatomical design. In addition, its viscoelastic interior adapts to the shape of your body smoothly, thus avoiding any forced posture and relieving tension in your back.
Sleep better and wake up without back pain with the Nerudorm pillow
For people who sleep on their side, waking up is sometimes an ordeal. In addition to back pain that accompanies us during the day, the feeling of tiredness is a constant. With the Nerudorm leg cushion you will sleep in the healthiest position for your spine, avoiding pain.
The Nerudorm sleeping leg pillow only brings you benefits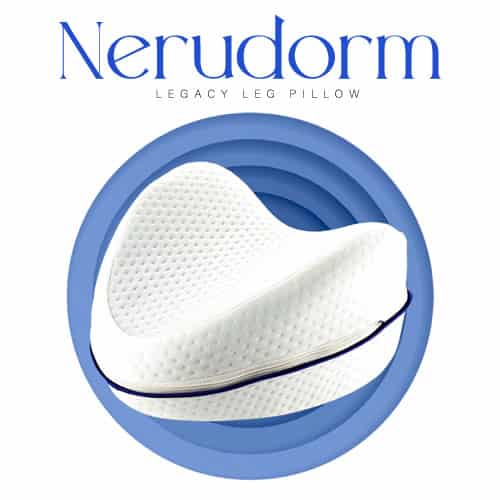 By adopting the ideal anatomical alignment for your spine, hips, as well as legs and knees, the Nerudorm leg cushion allows you to have a better rest avoiding joint wear and injuries.
In addition to this, sleeping in the proper posture provides better blood circulation that prevents the formation of varicose veins or numb and stiff muscle problems.
Features and benefits of the Nerudorm leg sleeping cushion
Anatomical design that adapts to your legs leading to a natural and comfortable posture.
Made of medium-hard memory foam that does not lose its shape over time.
Ideal for people who move a lot when sleeping, it moves with you without leaving between your legs.
Easy to wash, although drying slower, it is advisable to air dry it.
Remarkable relief of back, hip or leg pain caused by sleeping in a forced posture.
Breathable cover that prevents you from sweating at night.
Along with the neck massager Neckma is one of your best allies for back pain.
You will wake up with a more recovered body from your previous day, ideal for a perfect rest.
Cushion cover currently only available in white based on seller's review.
If you also have snoring problems, it is advisable to try Snortium for a totally pleasant night.
If you suffer from back or hip injuries, this pillow can be a great help.
100% satisfaction guarantee, you have 14 days to return without obligation
Free delivery worldwide.
The seller has legal tax identification and makes direct sales by sending from the brand's factory, without third-party intermediation. It is NOT a dropshipping sale and your data and consumer rights are maintained 100%
In case of problems with your purchase, please retain your order number. We can help you at help@youneedthisgadget.com with any of the online stores.
Reviews and opinions of the Nerudorm sleeping leg cushion
I usually sleep on my side, and one of the reasons I move a lot is because my body is not comfortable and I unconsciously change my position. This makes me wake up more tired and with some pain.
Joao
Cabbie
She used to have very bad nights, and I tried the knee pillow trick, but she moved around a lot and wasn't comfortable. After trying an ergonomic one, I began to enjoy the wonderful experiences of resting properly.
Rose
Retired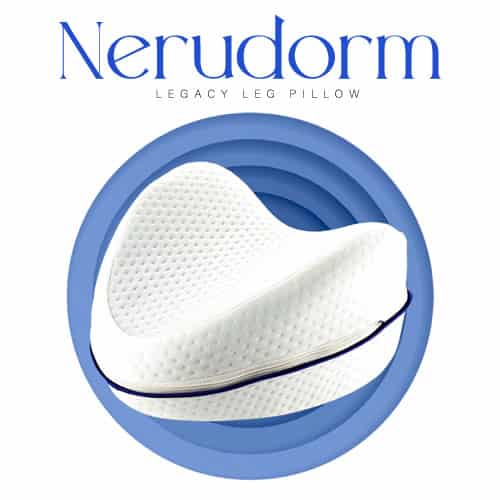 Brand:
Product Name:
Price:
Product Availability