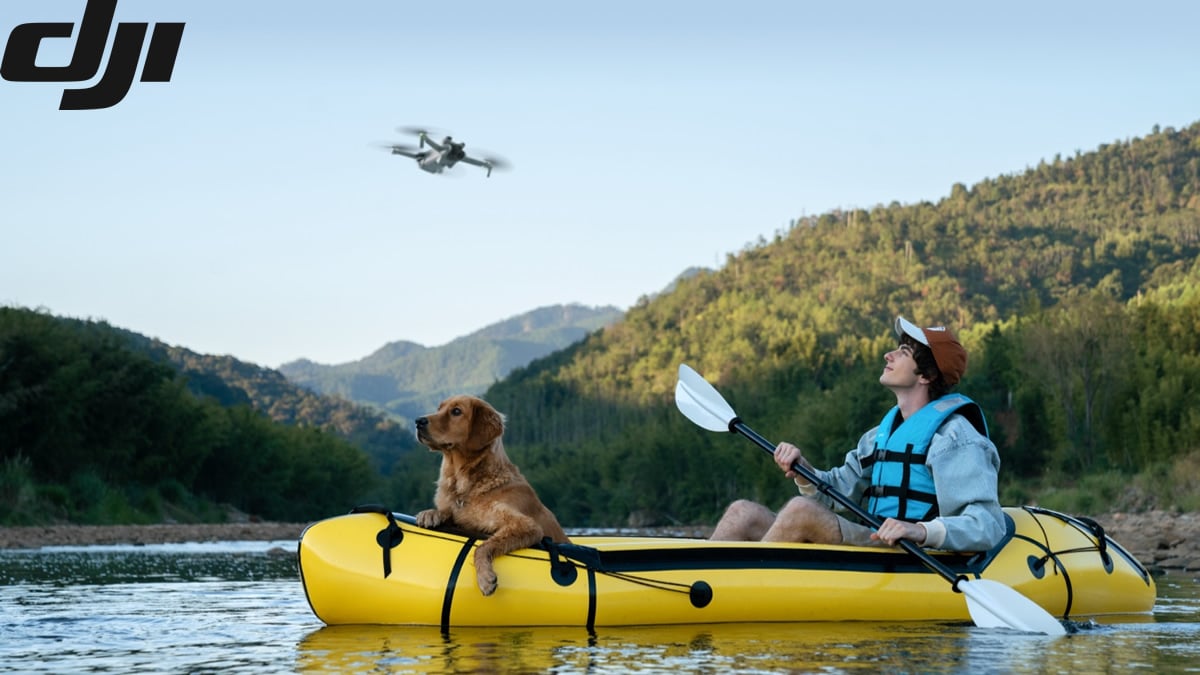 Printing image with DJI Mini 3, the most versatile drone
DJI Mini 3 is the drone from the well-known Shenzhen brand that offers you more and better features compared to drones in its category. With professional and easy-to-use applications, you can use it for whatever you need.
Use your DJI Mini 3 drone for whatever you want without problems
One of the great advantages of this model is that with a weight of 249g, you can fly without having to register the drone in a large number of regions. In addition, the DJI Mini 3 comes equipped with professional flight controls that adapt to any situation.
DJI Mini 3 drone professional video quality
A 1/1.3-inch sensor and dual native ISO and 4K HDR video recording with raw colors in day or night mode allow for spectacular images on your DJI Mini 3 Drone.
In addition to this, the unique design of the stabilizer that allows vertical recording and video transmission DJI O2 with anti-interference capability allows you to capture images from 10km according to the official review.
DJI Mini 3 drone features and benefits
First of all, an intelligent flight battery with 38 minutes of autonomy.
Each additional battery costs €69.00
4K HDR video quality with true color capture day and night.
Trademark design gimbal allows for vertical shooting and even more dynamic angles.
Fully foldable, its 249g weight makes it legal in the vast majority of regions without registering it to fly.
Monocular vision lower obstacle detection system.
DJI O2 transmission in 720p/30 fps at 10 km without interference.
Maximum takeoff altitude 4Km
In addition, it supports QuickShots (Dronie/Orbit/Spiral/Rocket/Boomerang) and Vertical Recording.
Although the price is higher, compared to the Qinux Drone K8 is much more complete and robust.
Compatible with most microSD cards
100% satisfaction guarantee, you have 14 days to return without obligation
Free delivery worldwide.
The seller has legal tax identification and makes direct sales by sending from the brand's factory, without third-party intermediation. It is NOT a dropshipping sale and your data and consumer rights are maintained 100%
In case of problems with your purchase, please retain your order number. We can help you at help@youneedthisgadget.com with any of the online stores.
Our final assessment of the DJI Mini 3 drone
For leisure it is perfect, the price is reduced and it is a high quality drone at all levels. In addition, for professional use in agriculture, livestock, repairs and other professions in which we need to see far or very high, it is ideal.
Conclusions and opinions of the author of the DJI Mini 3 drone review
I'm used to lower-end drones, and testing this mid-range model has been incredible. Much better flight quality, very good images and video quality above what I had been used to so far.
Brand:
Product Name:
Price:
Product Availability