The alternative to migraine remedies is Frizmas, the thermal cap
Frizmas is a compression cap that is presented as an excellent alternative for all those who cannot relieve headache with traditional methods. We can choose between hot or cold depending on our needs.
Migraine, headache or insomnia disappear faster with the Frizmas cap
If you need to relax to sleep better or suffer from headaches, whatever they may be, the sensory isolation effect of the Frizmas stress relief hat will significantly reduce the noise and completely the light that bothers you, causing a feeling of well-being.
Cold and hot that cause relief and relaxation in a single hat like Frizmas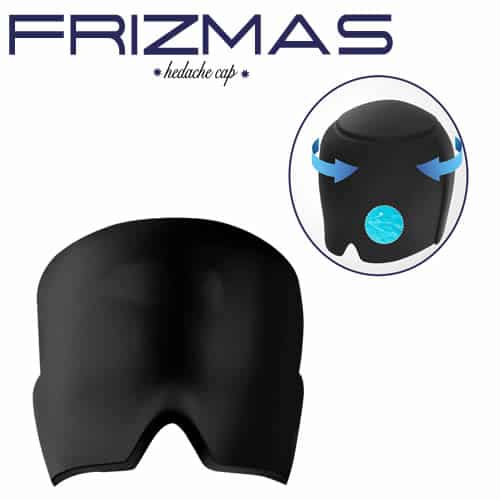 If we want to relieve the headache, surrounding it with cold improves the effects of any hat, with heat, we relieve stress and relax, Frizmas can do both.
In addition to this, it completely blocks the light, and wraps your head completely, covering the forehead, neck and temples, and in a soft and comfortable way.
Features and advantages of the Frizmas anti-migraine hat
To cool it down, just place it in the freezer for a couple of hours.
The cold sensation around your head is soft and does not irritate the skin.
To obtain the heat effect, it is advisable to keep it in the oven, between 80º and 100º for a few minutes.
The cold will relieve migraine and any other headache.
Thanks to the heat, you will be able to fall asleep, and relieve stress and anxiety significantly.
Sensory suspension effect, light and much of the sound is blocked.
Over 300 uses without losing its properties.
It is not advisable to overheat it, nor leave it in the freezer for an excessive time, for example several days.
Totally safe in adults, do not use in small children without supervision because it can block their nose and cause suffocation.
Innocuous and seamless manufacturing materials, do not cause allergies or friction.
Finally, this gadget is ideal for those who want to relieve migraines without using drugs and other chemicals.
100% satisfaction guarantee, you have 14 days to return without commitment
Free delivery worldwide.
The seller has a legal tax ID and sells directly from the brand's factory, without the intermediation of third parties. It is NOT sale by dropshipping and your data and consumer rights are kept 100%
In case of problems with your purchase, keep your order number. We can help you at help@youneedthisgadget.com with any of the online stores.
Reviews and opinions of the Frizmas headache cap
I really like to meditate, and sometimes I can't do it because of severe pain in my temples, like pins and needles. I use a damp towel, but it's uncomfortable and it falls off, and it doesn't provide much cold. I am going to test this product.
Domenico
Banker
Sleeping with a headache is one of the worst experiences a person can have, especially if they are chronic. Specialists advise hot and cold therapies, and this garment seems to me to be an excellent option.
Valentina
Delivery girl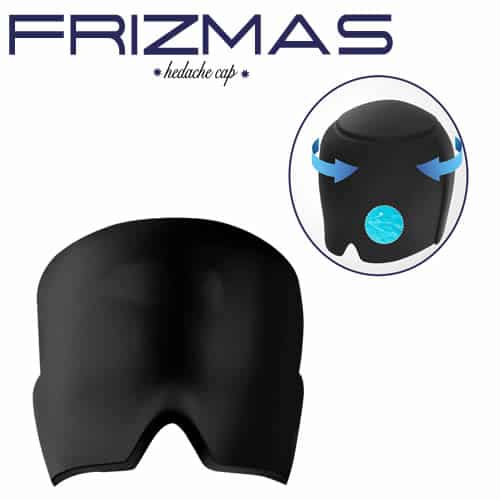 Brand:
Product Name:
Price:
Product Availability