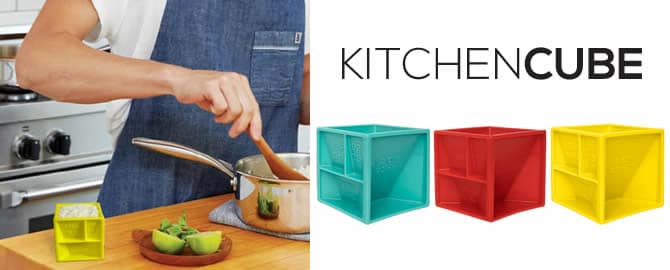 Save space with Kitchen Cube and enjoy your kitchen
Kitchen Cube is a new kitchen gadget consisting of a cube with 19 different measuring molds. It is designed to be able to cook any recipe with ease, and without needing a large number of containers taking up space.
You can make everything from desserts to roasts with Kitchen Cube
When we want to prepare a pastry recipe, a stew or any type of dessert, dough, roast, etc. we need to have the measurements of everything prepared in containers. With the Kitchen Cube food meter you will be able to prepare each ingredient at the moment taking up the minimum space .
Grandma's recipes and chef's dishes with Kitchen Cube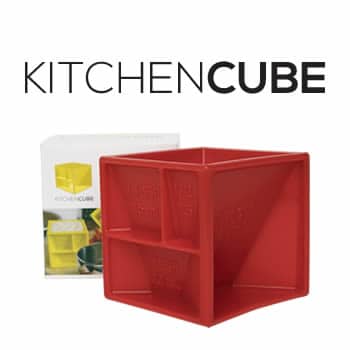 The traditional recipes that are passed from hand to hand are measured in cups, teaspoons, etc., and the cookbooks of great chefs in ml, cl, etc. Kitchen Cube has everything you need for everything.
In addition to this, it is so easy to clean that you can change ingredients in seconds.
Features and benefits of the Kitchen Cube food meter
Universal measures that serve with all kinds of recipes.
Here are the 19 options: 1 cup, ½ cup, 1/3 cup, ¼ cup, 2 tablespoons, 1 tablespoon, ½ tablespoons, 1 teaspoon, ½ teaspoon, ¼ teaspoon, 120 ml, 80 ml, 60 ml, 30 ml, 15 ml, 7.5 ml, 5 ml, 2.5 ml, 2 ml.
Very durable material resistant to shocks and falls.
Non-slip surface that prevents food from sticking.
Can you use it for pastries, hot cooking, smoothie recipes, and even cold desserts.
You will save time cleaning containers.
For the following reasons, it is good to buy Kitchen Cube for your kitchen
It also takes up little space, making it more comfortable to cook.
Available in red yellow and blue.
You can use it with oils, grain, flours, and all kinds of fluids and powders.
It is the perfect utensil to teach children to cook.
Kitchen gadget of the year with MagixMix.
It is used both for confectionery and for other types of traditional cuisine, you can see hundreds of recipes on Youtube.
Recommended by great kitchen experts and professional chefs. It will greatly speed up the preparation of your recipes.
100% satisfaction guarantee, you have 60 days of return without obligation
Free delivery worldwide.
The seller has a legal tax identification and makes the direct sale by sending from the brand's factory, without third-party intermediation. It is NOT a dropshipping sale and your data and consumer rights are kept 100%
Reviews and opinions of the Kitchen Cube universal meter
I am very fond of baking and normally use a measuring jug. This device seems very good and very intuitive to me. Also to follow the recipes in a linear way is interesting.
Jonny
CEO
When I cook I leave the kitchen in a mess and while the dishes are cooking I have to clean for several minutes. This container can be a solution so that everything is cleaner when finished.
Bernardo
Urban guard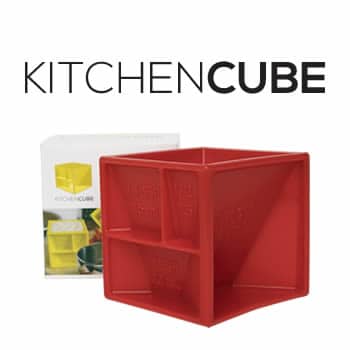 Brand:
Product Name:
Price:
Product Availability