With the Odii magnetic clamp, rescue your things effortlessly
Odii is a device designed to be able to pick up anything that has been dropped in hard-to-reach corners. This device consists of a 360º flexible arm, magnetized clamps and an LED light that allows us to locate anything in any corner.
Save time and effort with Odii flexible telescopic clamps
When something of value falls into the sink, sink, under furniture or between seats, it takes a lot of time and patience to remove it. With the Odii flexible telescopic clamps you will avoid disassembling furniture, plumbing, etc. .. to rescue jewelery, telephones and other belongings.
Recover anything with Odii magnetic telescopic forceps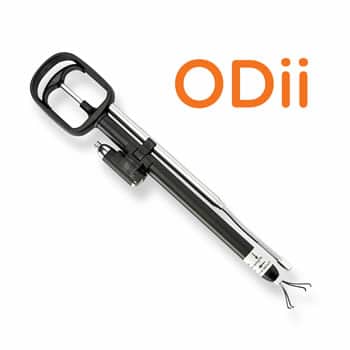 Most of the objects that slip into difficult corners are magnets, keys, jewelry, coins, telephones. With Odii magnetic telescopic forceps we can lift up to 1kg per magnet and up to 5kg per clamp.
In addition to this, the flexible arm and the LED light allow us to guide the clamp efficiently to pick up any object.
Features and benefits of Odii flexible telescopic grippers
It consumes very little energy and you will have it available whenever you need it.
Arm extendable up to 23 inches (59cm approx.) including clamps.
Detachable magnetic head that supports up to 1kg of weight.
Articulated tweezers that hide and activate when you need them.
The entire device supports up to 5kg approx. of weight, you can rescue almost any object.
It is better to buy the Oddi object retrieval clamp for these reasons
In addition, the arm is fully articulated, so that it reaches any difficult corner.
You can use it under furniture and appliances, in the sink, between car seats etc ..
LED light for better vision.
Easy to clean and does not rust.
Material resistant to bumps and scratches.
The magnet on the tweezers allows you to retrieve coins and jewelry.
This is the ideal complement to clear the way before cleaning with Astro C3.
100% satisfaction guarantee, you have 60 days of return without obligation
Free delivery worldwide.
The seller has a legal tax identification and makes the direct sale by sending from the brand's factory, without the intermediation of third parties. It is NOT a dropshipping sale and your data and consumer rights are kept 100%
Reviews and opinions of Odii magnetic telescopic grippers
I think it is a great invention for the elderly, since in this way when they lose something they do not have to make the effort to move furniture or disassemble part of the house. I'm going to buy it for my parents.
Alfred
Barman
The earrings are the ones that I drop the most when I wash my face and hands, my husband has already had to disassemble the pipes to get them out of the inside, and the wedding ring too.
Aylin
Dental assistant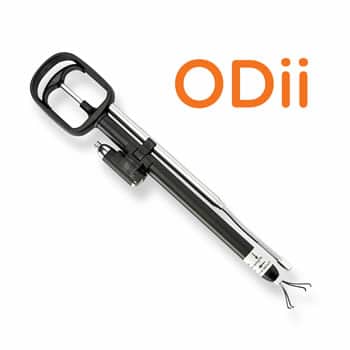 Brand:
Product Name:
Price:
Product Availability