With the Qinux TrimMate electric shaver, remove hair without dirtying the shower
Qinux TrimMate is an electric facial and body shaver that incorporates a hair vacuum. In this way, it will allow you to shave your face or body without dirtying the bathroom, thus saving time in cleaning up the remains of hair later.
How the Qinux TrimMate vacuum electric hair clipper works
When it comes to shaving, the cutting heads work just like any other electric shaver. And hair vacuuming is very simple, when you connect the Qinux TrimMate shaver, the cleaning system vacuums the hairs as you shave.
Time saving and hygiene all in one with Qinux TrimMate
If having to clean the sink or shower takes up your time, now you have the solution. In addition to not wasting time, because the tank of the Qinux TrimMate electric shaver is cleaned in less than a minute, you will avoid throwing the hair down the drain.
Body and face ready wherever you go with Qinux TrimMate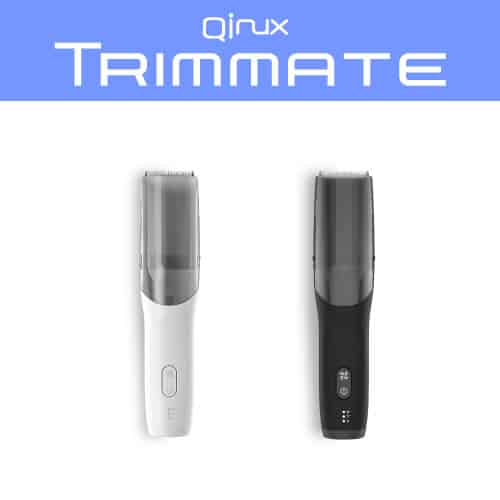 For those who travel or who need to be able to shave cleanly and hygienically on the spot, the Qinux TrimMate Vacuum Electric Shaver lets you get ready without leaving a mess.
In addition to this, it also works while you are showering, vacuuming up wet hair and without accumulating water in the container tank.
Features and Benefits of the Qinux TrimMate Vacuum Electric Shaver
Cordless, the 5,000 MaH battery allows a clean shave without recharging.
You can shave without having to connect the vacuum if you wish.
Safely angled raw steel blades, meaning they shave perfectly without cutting you.
Removable tank with capacity for all body hair without having to empty it.
Perfect shave wet and dry, even in the shower.
Easy cleaning, you just have to remove the hair container and empty it into the bin.
Total saving of time, and you will also avoid breakdowns in the drain, since it reduces the risk of clogging.
You can also use it with children in Baby mode, which allows total protection.
Ranked as one of the best hair trimmers for men that you can buy online this quarter.
Different levels of haircut, from full shave to 12mm.
Other facial users prefer along with Trimsher because they consider it more manageable.
100% satisfaction guarantee, you have 14 days to return without obligation
Free delivery worldwide.
The seller has legal tax identification and makes direct sales by sending from the brand's factory, without third-party intermediation. It is NOT a dropshipping sale and your data and consumer rights are maintained 100%
In case of problems with your purchase, please retain your order number. We can help you at help@youneedthisgadget.com with any of the online stores.
Final Rating of Qinux TrimMate Vacuum Electric Shaver Review
In addition to being practical, it is a very simple machine to use and perfect for the summer or to take on a trip. For quality/price, a good product is seen in relation to other similar models. Being a new model, the useful life cannot be assessed, we will update with more data.
Conclusions and opinions of the author of the review of the Qinux TrimMate hair clipper
Highlights the comfort of use. In addition, when dry it sucks the hair very well and the shave is not bad at all. On the other hand, when wet, a little hair sticks to the body. I can highly recommend Qinux TrimMate.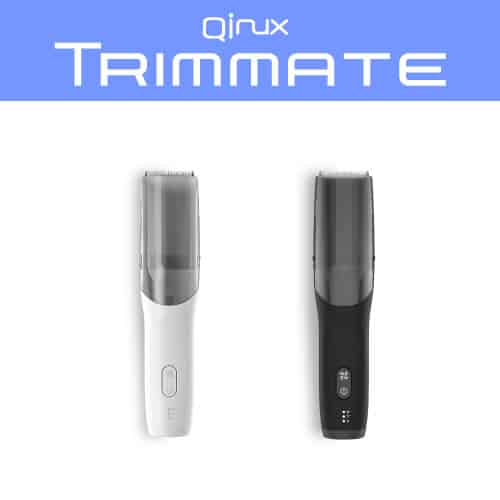 Brand:
Product Name:
Price:
Product Availability