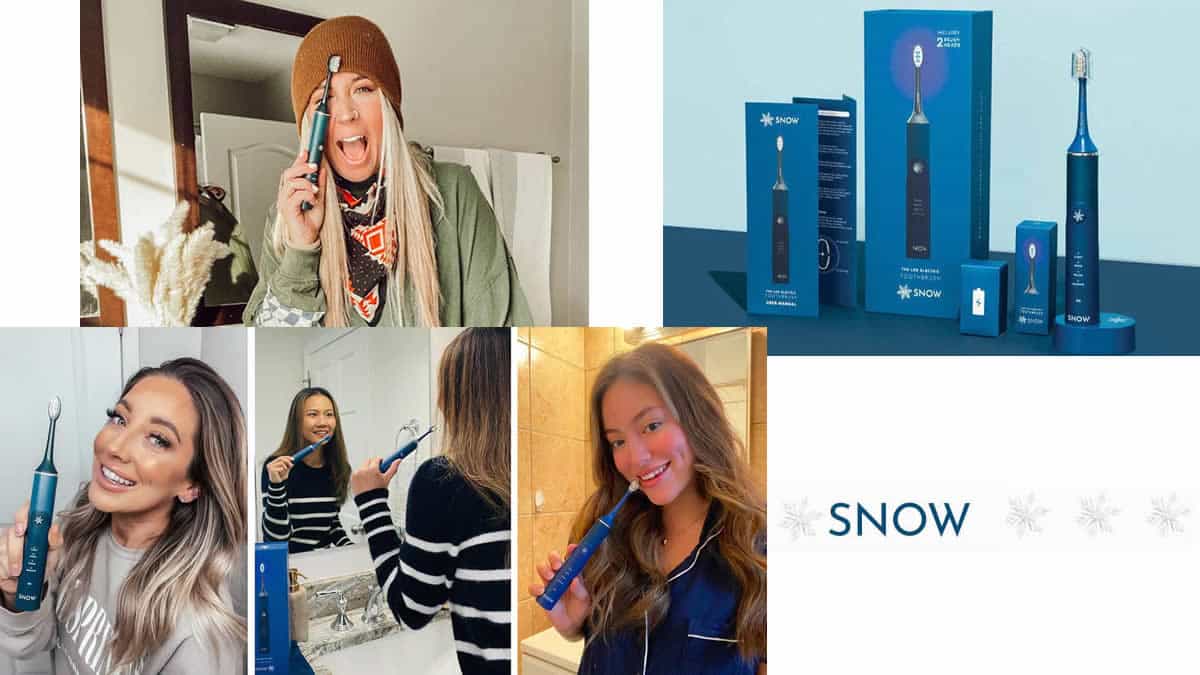 Get progressive whitening with Snow's LED electric toothbrush and smile every day
The new Snow brand LED electric toothbrush is a new automatic toothbrush that includes a blue light in its head, so you can whiten your teeth while you brush them. It is comfortable and allows you to customize the way you clean your teeth each day.
How Snow's LED electric toothbrush works
Every time you go to brush your teeth, you can choose between cleaning, whitening, polishing or making a gentle pass on sensitive gums. Then simply use the Snow LED electric toothbrush like any other toothbrush selecting the mode you need at all times.
Learn your brushing rhythm with Snow's LED Whitening Brush
Unlike other conventional electric brushes, with this model you have the Smart Timer mode, which consists of a 2-minute timer, which pauses every 30 seconds, in this way, the Snow LED electric brush helps you acquire brushing habits.
Ultrasonic cleaning and LED whitening in a single electric toothbrush with Snow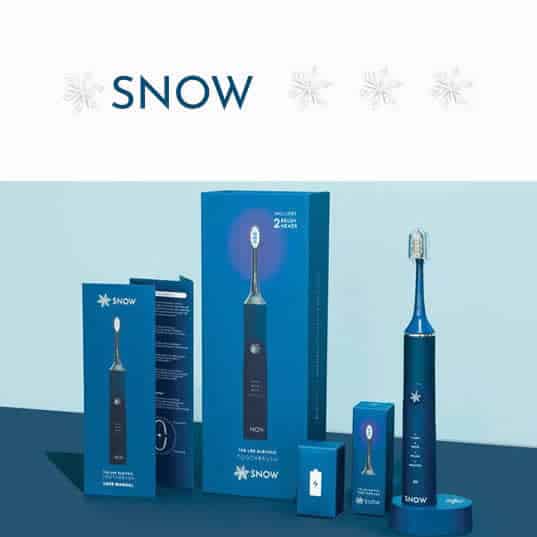 For those who think that this brush can only whiten teeth, Snow LED Electric Toothbrush also incorporates ultrasonic vibration, which allows better dental cleaning and better gum care.
In addition to this, the blue LED light progressively removes the most intense stains as you brush, leaving white teeth in a few weeks even with difficult stains.
Features and benefits of the LED Snow whitening electric toothbrush
Sleek, easy-to-clean charging base that you can take with you on the go.
Long-lasting battery that allows you to brush for several days, so you can take it with you without the need for a charger.
Starter kit with two LED brush heads included.
Strong brushes that last much longer than conventional models.
Possibly among the best tooth cleaners and whiteners that you can currently buy.
Four modes of use, including cleaning (normal and sensitive mode), whitening and polishing.
In addition to this, the electric brush performs ultrasonic vibration cleaning, more efficiently and aseptically.
Smart control with a two-minute timer, which allows you to improve your brushing technique.
The brand Snow Teeth Whitening also offers high-quality home teeth whitening kits.
Finally, it's the most effective stain-removing LED without damaging teeth that you can find in a toothbrush today.
100% satisfaction guarantee, you have 14 days to return without obligation
Free delivery throughout the USA.
The seller has legal tax identification and makes direct sales by sending from the brand's factory, without third-party intermediation. It is NOT a dropshipping sale and your data and consumer rights are maintained 100%
In case of problems with your purchase, please retain your order number. We can help you at help@youneedthisgadget.com with any of the online stores.
Final Rating Snow LED Whitening Electric Toothbrush Review
We are facing a brand that is already well known in the USA and with tens of thousands of satisfied users. As a brush to obtain quality whitening, the Snow brand offers one of the most advanced products in its category.
Conclusions and opinions of the author of the review of the electric toothbrush LED Snow
Personally I have not been able to test it, since at present it is only sold in the USA. But I have reviewed a large number of reviews from real users, and the vast majority agree that this is a quality product, and that the Snow LED whitening brush is worth buying.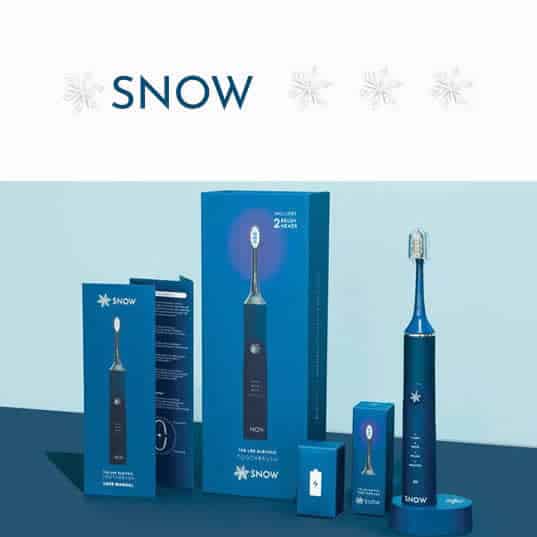 Brand:

Snow LED Electric Toothbrush
Product Name:
Snow LED Electric Toothbrush
Price:
Product Availability