All security at your door with the Smart Bell video surveillance doorbell, official product
Smart Bell is an excellent security tool for your home that allows you to see who is at the doors of your house at all times. It consists of a doorbell with an integrated video surveillance camera that is connected to your mobile phone or tablet.
You won't open the door to strangers with the Smart Bell video surveillance doorbell
This excellent security camera will allow you to always see who is on the other side of the door. Thanks to this, you will avoid opening the door to strangers and thus avoid visits that do not interest you, such as street vendors, preachers, or even robbers.
With the Smart Bell video surveillance doorbell, every time someone calls, you will receive the alarm on your phone or tablet, and the live image on the other side of the door. You can install several if you have several entrances to your house, and control them from several devices.
A security camera with remote functions and recording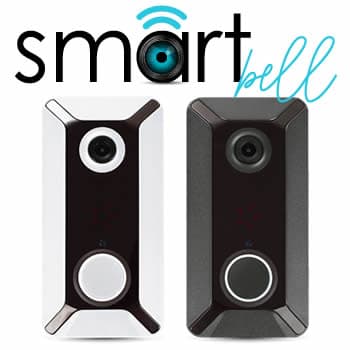 The application of the Smart Belt video surveillance camera doorbell allows you to record videos and shoot photos, with which you can have evidence in case of vandalism, harassment or theft.
In addition to this, it is made of shock-resistant materials that prevent them from disabling the safety device.
Features of the Smart Bell video surveillance camera doorbell
Simple and very simple installation. Assembly can be done in a few minutes.
To have a consistently sharp image it is advisable to clean the camera regularly.
Integrated HD camera with excellent image definition.
The application is compatible with Android, iOS and other operating systems.
Multi-camera mode and simultaneous mode. It allows you to respond from multiple devices, and a single device can control multiple cameras.
Design material in black or white, combines with any background without highlighting excessively.
Reinforced structure and resistant lens, withstands blows and erosion from outdoors.
Long-lasting battery, no need for electrical wiring.
It communicates via WiFi to the data network and allows access from long distances.
The best-selling home security gadget this semester.
It is an excellent deterrent tool against occupation.
Also can be used indoors as an intercom, very useful for large surfaces such as companies or mansions.
100% satisfaction guarantee
Free delivery worldwide.
Reviews and opinions of the Smart Bell video surveillance doorbell
The truth is that it is cheap and saves a lot of time with the installation. The camera takes a sharp image and it is easy to recognize people even from afar. It is a very good product in my opinion.
Marguerite
School nurse
I have two installed in my house, the back door and the front door. It is very useful if someone is loitering near the property and you are in country areas. The feeling of security is greater if you really have visibility from the outside.
Larry
Inspector of security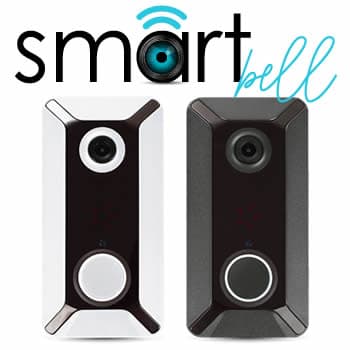 Brand:
Product Name
Price
Product Availability