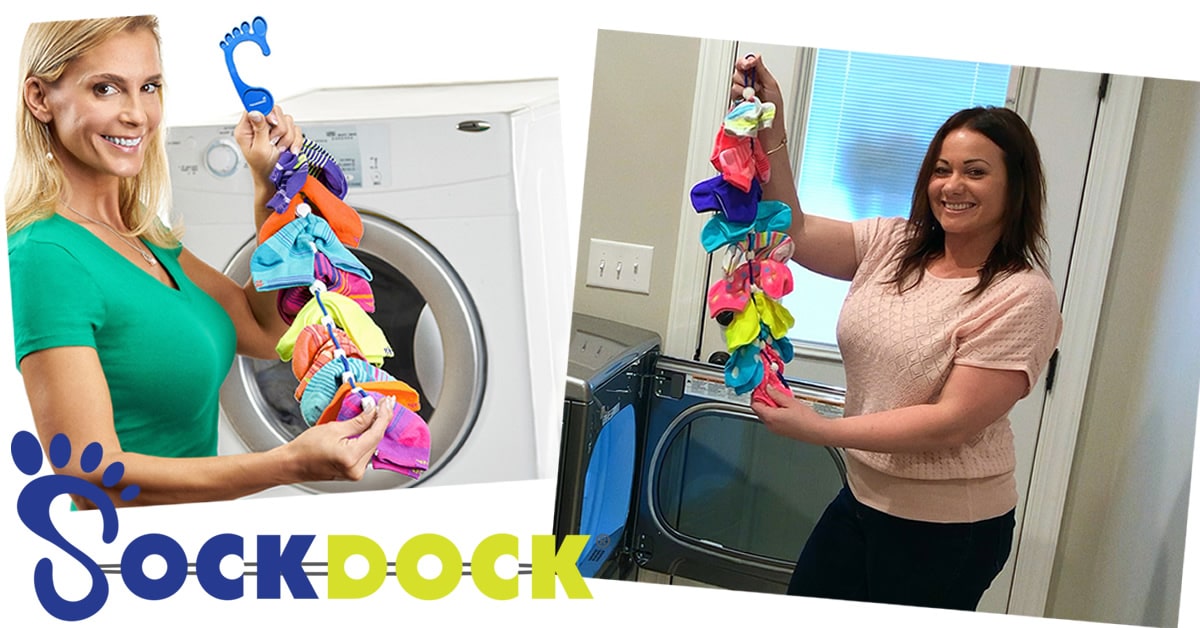 Don't lose any more socks, SockDock keeps them paired
SockDock is a sock organizer with a hanger that you can use to put them in the washing machine, to dry them or to keep all your socks organized in the closet. It is so easy to use, even a child can do it. Put a little order at home with this new gadget.
Put your socks in order with SockDock and don't waste time
Thanks to its flexible hanger and the fact that it has non-slip grips that hold each garment, you can place each pair of socks attached to the SockDock and place it in the washing machine, and then take them out all in one piece, put them to dry, and hang them as is in the closet, saving time.
All minor garments organized with SockDock in one go
If you like to keep all your clothes organized and take up little space, the SockDock sock organizer is a great option. You can place all kinds of underwear, gloves, scarves, hats and much more.
In addition to this, when you place them in the washing machine, the closures prevent minor items from coming loose, this way each wash is quick and easy.
Features and benefits of the SockDock sock organizer
Capacity for ten pairs of socks.
Flexible silicone grip that allows it to be attached to any hanger, closet, hanger, etc.
Laces with adjustable springs in each space for better support.
All corners are rounded, so it does not damage the clothes inside the washing machine.
Easy to use for anyone of any age.
Long-lasting materials, you can do hundreds of washes without them deteriorating.
Simple structure that allows you to take it out of the washing machine and place it to dry the clothes without having to do anything else.
In addition to this, you can use it with any type of intimate clothing, gloves, hats, scarves, etc.
Considerable savings in time when washing or searching for clothes, and space in the closets.
In addition, it is perfect for organizing your suitcase if you travel.
Together with Tru Earth Eco-Strips is one of the most consulted washing machine products in the US and UK this year.
100% satisfaction guarantee, you have 14 days of return without obligation
Free delivery worldwide.
The seller has a legal tax identification and makes the direct sale, sending from the brand's factory, without the intermediation of third parties. It is NOT a dropshipping sale and your data and consumer rights are maintained 100%
In case of problems with your purchase, please keep your order number. We can help you at help@youneedthisgadget.com with any of the online stores.
Our final review of the SockDock laundry organizer for washing machines
As an invention, the truth is that it looks very practical and versatile. The possibility of having all the clothes together, and especially not losing socks in the process of each wash, is very interesting for many people.
Conclusions and opinions of the SockDock sock organizer review author
The order arrived in a week, well packaged and presented. The hangers are made of quality material and the fastenings are strong, it looks like a good product. In terms of comfort of use, the truth is that I liked it, it saves you space, although personally I prefer to dry the prey on the clothesline.
Brand:
Product Name:
Price:
Product Availability