Softer environment at home with Qinux UmissPro, the ideal humidifier
Qinux UmissPro is a smart humidifier that allows you to regulate the humidity of the room to your liking, so you can enjoy a softer climate inside your home. It is perfect for having a cleaner and healthier environment.
Breathe better using the Qinux UmissPro room humidifier
A dry environment is synonymous with suspended dust mites, polluting particles such as tobacco smoke, and bad odors that can come from outside or the kitchen. The water particles sent by the Qinux UmissPro humidifier help eliminate all these substances from the air.
Get more efficient heating with the Qinux UmissPro humidifier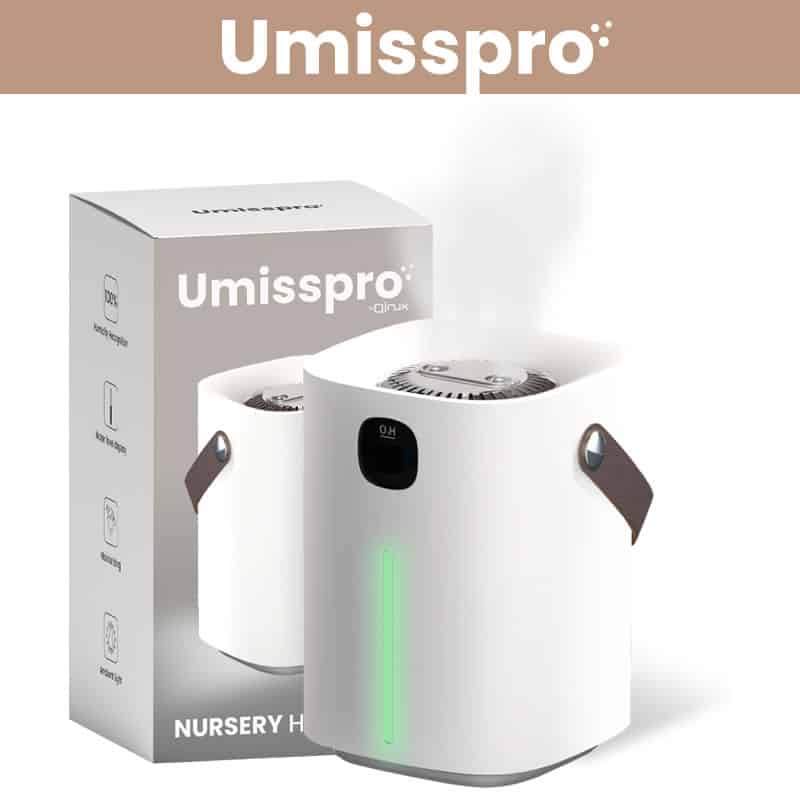 When a heating system is active, moist air helps maintain heat. Using the Qinux UmissPro humidifier you will get air to circulate that is capable of maintaining heat better and therefore making heating more efficient.
In addition to this, you will prevent the atmosphere in the room from being dry, causing throat, eye and other discomfort derived from an environment that is too dry.
Features and advantages of the Qinux UmissPro humidifier
Works wirelessly, battery with capacity for 12 hours of uninterrupted operation.
450ml tank capacity. Enough for a whole day.
Intelligent recognition of environmental humidity that saves energy.
Three humidity control modes, for 40%, 50% or 60% depending on the environment that best suits your comfort.
Ideal for reducing air pollution in any room.
In addition to this, it reduces the amount of particles suspended in the air and dust mites.
Does not cause splashes, the liquid sprays in the form of a spray.
You can add scented liquid to obtain an air freshening effect.
If you use portable ceramic heaters or other means of Heating will allow you to prevent the environment from drying out.
On the other hand, if you use an evaporative air cooler it is advisable not to connect the humidifier so that they do not lose effectiveness.
Together with Air Protect Pro It is one of the most requested options by our users.
100% satisfaction guarantee, you have 14 days of return without obligation
Free delivery worldwide.
The seller has a legal tax identification and makes the direct sale, sending from the brand's factory, without the intermediation of third parties. It is NOT a dropshipping sale and your data and consumer rights are maintained 100%
In case of problems with your purchase, please keep your order number. We can help you at help@youneedthisgadget.com with any of the online stores.
Our final evaluation of the Qinux UmissPro air humidifier
Good device, silent, decorative and that can also be programmed. Nowadays in most homes, especially in city areas, it is a good method to clean the air of atmospheric pollution. For dry climates it is perfect.
Conclusions and opinions of the Qinux UmissPro humidifier review author
It doesn't make noise and the battery when at 40% lasts more than the 12 hours stated in the official review. Sprays with water without splashing and does not leave stains on the table. The deposit when programmed at 60% lasts a little less. Good device in general.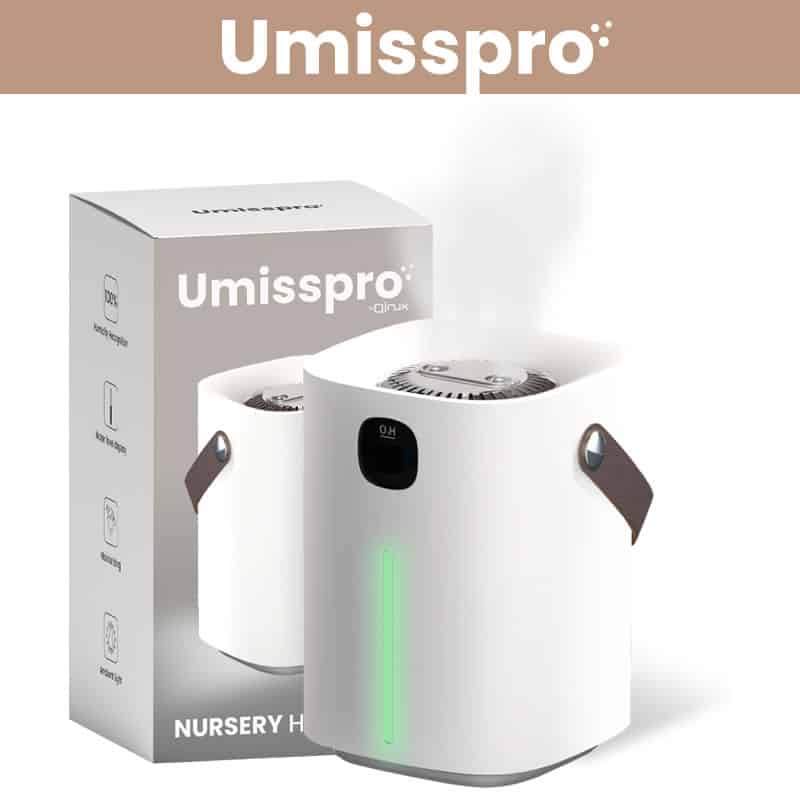 Brand:
Product Name:
Price:
Product Availability