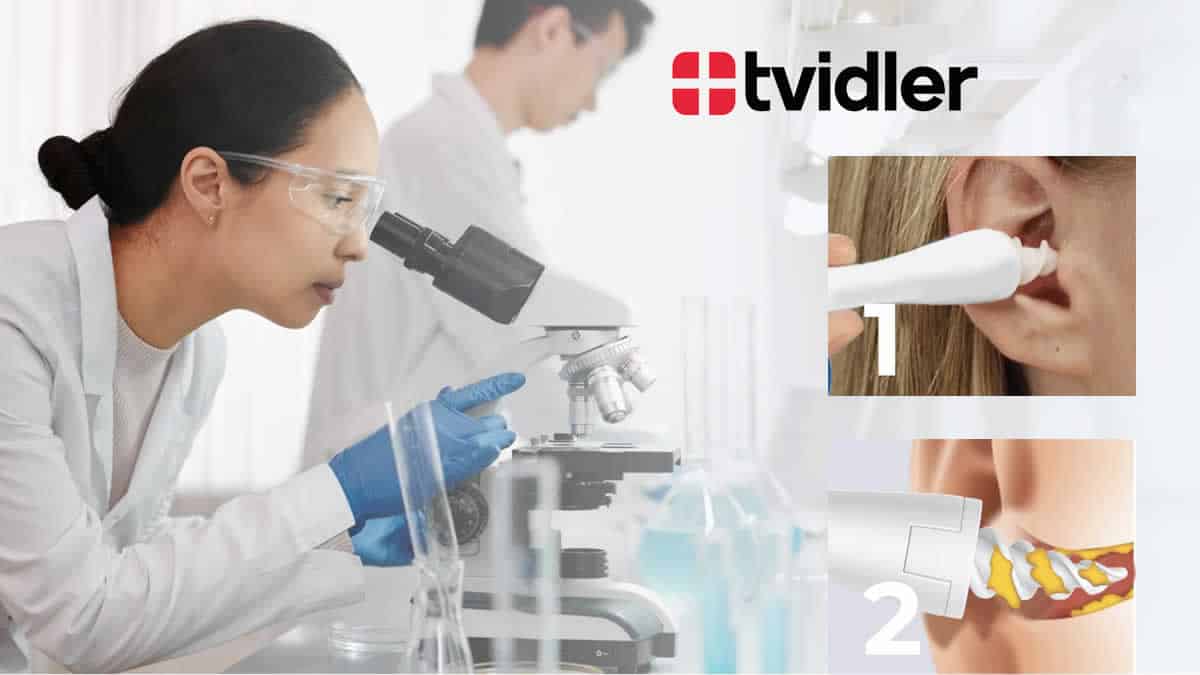 Removing wax plugs is easier with Tvidler Pro and its ergonomic head
Tvidler Pro is an earwax extractor with a spiral silicone head that rotates by means of a small electric motor in such a way that it facilitates cleaning of the ear canal and also prevents the wax plug from becoming embedded when cleaning.
How the Tvidler Pro earwax remover works
The mechanics are very simple, the electric motor rotates the silicone head as if it were a drill. Being spiral-shaped, the tip of the head of the Tvidler Pro ear cleaner penetrates the center of the earwax plug and pushes the dirt out.
The Tvidler Pro earwax remover is safer than cotton buds
When you use a cotton swab to remove earwax, you risk pushing the plug back into your ear canal. With the Tvidler Pro spiral ear cleaner, the pressure is always outward, avoiding this risk.
In addition to this, the silicone tips create less friction with the walls of the inner ear and are hypoallergenic, thus avoiding irritation and skin reactions.
Tvidler Pro Ear Cleaner Features and Benefits
Fast charging battery by USB with duration to be able to clean the ears several times.
Interchangeable heads of various sizes, also applicable to children.
Unlike cotton swabs, you can remove earwax from the sides of the ear canals.
Less risk of clogging the wax plug, since it is not pushed, drilled and removed.
In addition, silicone is flexible and adapts better to any ear canal.
Very easy to use, the handle adapts perfectly to any.
You can clean the heads with alcohol or warm water and this way they last much longer.
You don't need to have medical knowledge to use it, you can do it from home.
Experts advise that it is best to soften the wax plug with ear drops before removal.
Design ranked among the best ear cleaners of spiral ears that you can buy today.
Made in the USA, complies with all health regulations, Global Patent No. US10813792B2.
100% satisfaction guarantee, you have 14 days to return without obligation
Free delivery worldwide.
The seller has legal tax identification and makes direct sales by sending from the brand's factory, without third-party intermediation. It is NOT a dropshipping sale and your data and consumer rights are maintained 100%
In case of problems with your purchase, please retain your order number. We can help you at help@youneedthisgadget.com with any of the online stores.
Tvidler Pro Earwax Remover Review Final Rating
Unlike other devices of this type, the head is thinner and the spirals are slightly further apart. Designed not to put excessive pressure on the sides of the ear canal with the edges, it is an effective and safer device.
Conclusions and opinions of the author of the review of the spiral ear cleaner Tvidler Pro
I can assure you that it is very soft to use, also the sensation when cleaning my ears is not unpleasant or annoying. Easy to use, possibly the best I've tried so far.
Brand:
Product Name:
Price:
Product Availability
Remember that severe ear fillings require specialists
If you can't easily remove a plug of earwax, it may be deeply embedded in the ear canal, and you risk damaging your hearing. In these cases, it is advisable not to force and go to a specialist.