Enjoy any coffee with Koffeex, the capsule coffee machine for everything
Koffeex is a universal capsule coffee machine, compatible with Dolce Gusto, Nespresso and all major brands. It works without cables, and with an automatic heating system that allows you to have a coffee ready at any time and in any place.
The cheapest universal capsule coffee machine is Koffeex without a doubt
Due to its characteristics and price, in addition to being a perfect gift, it is the most economical option in terms of coffee machines in its category. The electrical consumption of the Koffeex universal capsule coffee machine is minimal, since it only consumes energy when you use it.
The largest variety of coffee at your fingertips with the Koffeex universal capsule coffee machine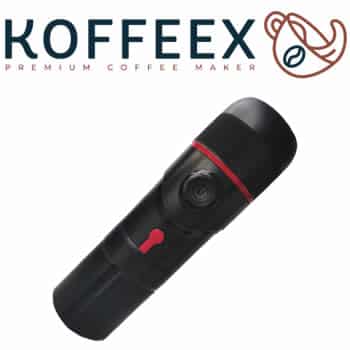 Thanks to the fact that it accepts coffee of all brands, the Koffeex standard capsule coffee machine allows you to combine any flavor and style, choosing the one you like the most.
In addition to this, its temperature and pressure control is ideal for you to always drink your coffee to the point and with the best cream.
Features and advantages of the Koffeex universal capsule coffee machine
Long lasting rechargeable battery, works cordlessly for many coffees.
Rapid heating system that allows you to obtain the dose instantly.
Compatible with all major brands and 99% of capsules, works with Dolce Gusto, Nespresso and many others.
Its stable system allows you to serve yourself a coffee even on the move, such as on a moving ship or plane.
One of the best Gifts and tech gadgets for men this year.
Anti-drip system that allows you to use it completely cleanly.
It is advisable to use mineral or tap water if it is free of lime.
Water tank for one long and two short coffees, it has the size so you don't overdo it.
Easy to clean, the pressure leaves the circuit impeccable.
Portable and very light, its small size makes it perfect for travel, work or home.
Zero difficulties when using it, just fill the tank and screw on the capsule, with a single button your coffee will be ready.
Note: because it works with hot water, it is advisable to keep the espresso machine out of the reach of children.
100% satisfaction guarantee, you have 14 days to return without commitment
Free delivery worldwide.
The seller has a legal tax ID and sells directly from the brand's factory, without the intermediation of third parties. It is NOT sale by dropshipping and your data and consumer rights are kept 100%
In case of problems with your purchase, keep your order number. We can help you at help@youneedthisgadget.com with any of the online stores.
Reviews and opinions of the Koffeex universal capsule coffee machine
I'm going to buy it just for convenience, I'm very old, and many times I can't stop to have a good coffee, and it also helps me spend less money. For convenience, it already seems to me one of the best experiences.
Martín
Truck driver
A great advantage of having a cheap espresso machine in the office is that its use is amortized. The high-end ones usually break just like the rest, and in the long run it is expensive.
Anne
Data analyst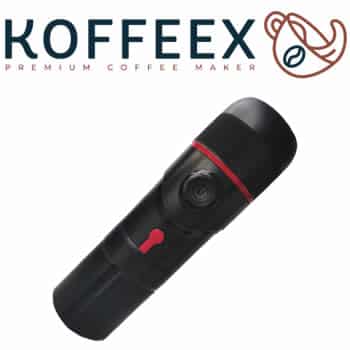 Brand:
Product Name:
Price:
Product Availability