The new Qinux Tensiffy brand offers you a TENS device at the best price
Qinux Tensiffy is a transcutaneous electrical nerve stimulation (TENS) and massage device for home use. That is, you can take it with you and use it to relieve any pain, both at home and wherever you are.
What is the Qinux Tensiffy TENS device used for
Basically, transcutaneous electrical nerve stimulation sessions are applied to people who suffer from some type of pain in order to calm it down. With Qinux Tensiffy you can relieve muscular and rheumatic ailments or even those suffered after an operation.
Learn how the Qinux Tensiffy TENS device works
First of all, you must locate the neuralgic point of pain. Then place the fixing patch attached with the two suction cups and finally apply Qinux Tensiffy on the patch with the speed and intensity you need.
The combination of the Qinux Tensiffy TENS therapy device is unique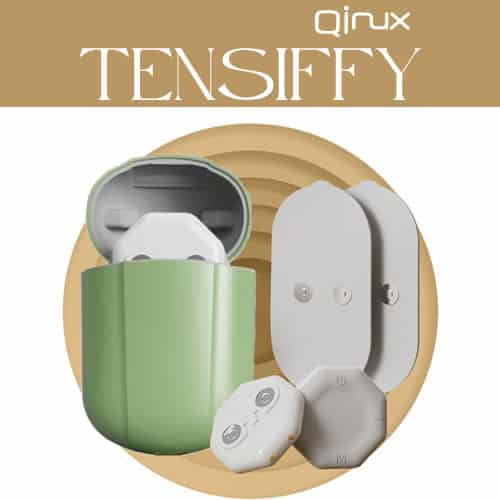 If you suffer from pain and have an active life, you need to recover as well as relieve your discomfort. Qinux Tensiffy combines transcutaneous electrical nerve stimulation with EMS massage to help you recover from injuries.
In addition to this, you can use it while doing any type of activity, from work in the office to a walk, although it is recommended to use it at rest.
Features and benefits of the Qinux Tensiffy TENS-EMS massager
First of all, you can use it for multiple sessions without charging the battery.
Optimal support thanks to the patch with suction cups. In areas with a lot of hair, the grip may not be perfect.
Adjustable power with eight intensity levels.
In addition, it has 16 EMS massage speeds to relax the affected area.
With 120 different programs, you can get TENS therapy massage series ranging from 10 minutes to 60 minutes.
Experts recommend doing short sessions first to see how they affect the area of pain.
Ideal for relieving discomfort in the neck, back, extremities and even in the hands and wrists if it is supported correctly.
Zero side effects, although it may cause slight reddening of the skin.
Unlike the EMS Electrapy electric massager this model is much smaller and easier to carry.
It is advisable to use TENS therapeutic stimulators from the age of 12 and under medical supervision in minors.
Others also check out our review on EMS massager, pain relief tailored to everyone on this website.
100% satisfaction guarantee, you have 14 days to return without obligation
Free delivery worldwide.
The seller has legal tax identification and makes direct sales by sending from the brand's factory, without third-party intermediation. It is NOT a dropshipping sale and your data and consumer rights are maintained 100%
In case of problems with your purchase, please retain your order number. We can help you at help@youneedthisgadget.com with any of the online stores.
Final Rating of Qinux Tensiffy TENS-EMS Massager Review
This is a very versatile and manageable device. For people with injuries, whether chronic or sporadic, or for patients who have just healed after surgery, using the Qinux Tensiffy TENS-EMS device can mean an improvement in their quality of life.
Conclusions and opinions of the author of the Qinux Tensiffy EMS-TENS massager review
When used for too long, it may become slightly hot and cause mild skin irritation. For the rest, the electric currents work very well and the Qinux Tensiffy EMS massage can be regulated to very noticeable high scales. It is a good product.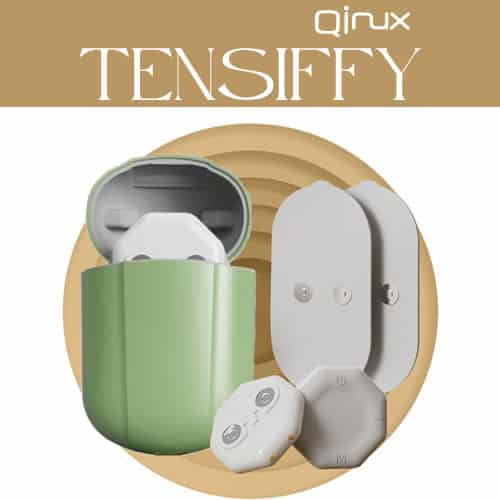 Brand:
Product Name:
Price:
Product Availability