Bring your knees back to life with Smart Knee Pad, heat protection
Smart Knee Pad is a thermal and sports knee brace that, in addition to protecting your knees when playing sports, has an intelligent heating system that allows you to recover from injuries faster than with other types of compression bandages.
Heat sessions to extend your sports life with Smart Knee Pad
If you have discomfort, or a minor injury, such as tendonitis in your knees, you can apply heat to the damaged area and thus be able to perform maintenance exercises. The Smart Knee Pad thermal knee pads help you leave your muscles and joints at an optimal level to exercise.
Graphene for higher quality in Smart Knee Pad thermal knee pads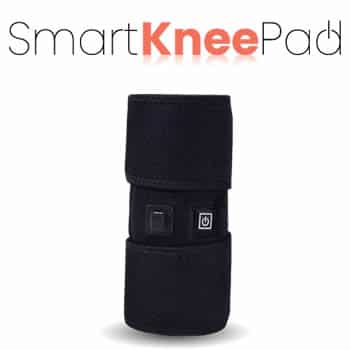 To improve heat diffusion throughout the bandage, fabric with a graphene composition is the best option. The Smart Knee Pad heated knee pads are the only ones made in this way.
In addition to this, the lycra base allows you to use it on the arms, elbows or even ankles.
Features and advantages of the Smart Knee Pad thermal knee pads
Adjustable lycra fabric with graphene composition that dissipates heat.
Elastic design that attaches to any joint.
Internal heater by flexible thermal grids.
Three different temperature levels.
USB charging to any connector, allows you to use it wherever you want.
Ideal for cure tendinitis fast on knees, elbows or ankles.
For people with osteoarthritis or arthritis, heat sessions can be a palliative, since they improve circulation.
You can use them for sports, although not contact due to the metallic leg warmers.
Unlike sports compression knee-pads, this bandage allows you to perform therapy at rest.
Sizes available for all ages.
Provides warmth to the front and back of the knees.
100% satisfaction guarantee, you have 14 days to return without commitment
Free delivery worldwide.
The seller has a legal tax ID and sells directly from the brand's factory, without the intermediation of third parties. It is NOT sale by dropshipping and your data and consumer rights are kept 100%
In case of problems with your purchase, keep your order number. We can help you at help@youneedthisgadget.com with any of the online stores.
Reviews and opinions of the Smart Knee Pad thermal knee pads
In the past we used hot water bottles, and it was a nuisance, because there was no way to adapt them to the knee, and also the water cooled quickly. This looks better.
Loretta
SAP Consultant
To buy one of these special bandages I have to be very sure. If I find someone I know who can make a real report based on his experience, I will decide to acquire it.
Valerio
Information Architect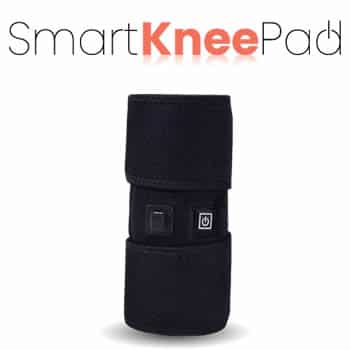 Brand:
Product Name:
Price:
Product Availability