XY Find IT, the bluetooth tracking device

Get your things back with XY Find IT, the most powerful bluetooth tracking
XY Find IT is one of the new high-power Bluetooth trackers that allow you to find your vehicle, or anything else within a 100-meter radius as if it were a GPS.
Recover anything with the XY Find IT Bluetooth tracker device
Today, everyone has belongings such as bicycles, pets, bags, vehicles that can be lost or stolen. If you use the XY Find IT Bluetooth tracking device, you have a better chance of recovering them in case of loss or theft.
90% of lost items are recovered with XY Find IT tracking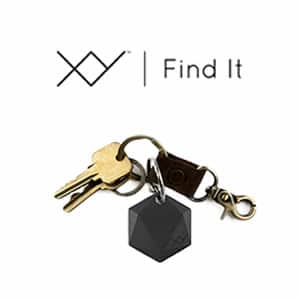 Everything that is lost inside the house can be found with the XY Find It Bluetooth tracker device since the signal goes directly to the phone.
In addition to this, it is an excellent vehicle tracking device, and you can find them wherever you leave them parked.
Features of the Bluetooth XY Find It Tracker device
It is compatible with any phone and tablet that has Bluetooth
The battery lasts up to 5 years due to its low consumption, then you just have to change the battery.
As it is small, it is very easy to hide and camouflage and does not bother to carry it in keys or purse.
In addition, it is an excellent tracking system for cars, and you can easily find it if it is towed away or you forget where you parked.
You can download the XY application for Android here.
The iOS version is also available here.
There are four colors available.
Why buy XY Find IT and what are its advantages
It is perfect not to lose the keys, especially for older people and young people.
When you use the location system, it signals like a GPS.
The applications are free and you do not need a subscription to use them.
It is very easy to use, you just have to install the APP and link the devices.
Form the ideal travel package together with the FlexSafe anti-theft backpack.
You have a hook to use it on the leash of pets such as dogs and cats and prevent them from getting lost.
If you want the perfect item retrieval kit, you can combine it with the tweezers Odii.
Also, when you use it with your pet, you can have the peace of mind that it does not produce any ultrasound that disturbs it.
100% satisfaction guarantee and 2 years.
Free delivery worldwide.
The seller has a legal tax identification and makes the direct sale by sending from the brand's factory, without third-party intermediation. It is NOT a dropshipping sale and your data and consumer rights are kept 100%
Reviews and opinions of the Bluetooth XY Find IT tracker device
For those who have pets and a large house, especially cats can be very useful. My cat runs away every few days, and I have a hard time finding her.
Samira
Saleswoman
My wife loses keys and purse constantly. Either she leaves it in one bag or another and every time she has to leave the house she is looking for half an hour. This seems like a very interesting option to save time.
Joseph
Bank clerk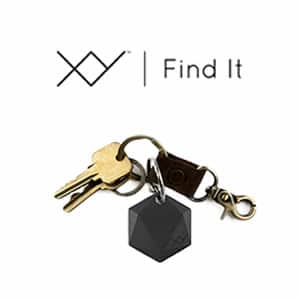 Brand:
Product Name:
Price:
Product Availability