Breathe a clean environment with Air Protect Pro and improve your health
Air Protect Pro is a portable air purifier that eliminates environmental impurities in rooms up to 20 square meters. It features a carbon HEPA air filter that retains more than 99% of harmful particles.
How the Air Protect Pro air purifier works
Thanks to a fan, the device absorbs air from the room and passes it through a HEPA filter that traps dust particles, smoke, mold, bacteria and dirt. In this way, Air Protect Pro expels air free of contamination and bad odors.
Prevent allergies and respiratory diseases with Air Protect Pro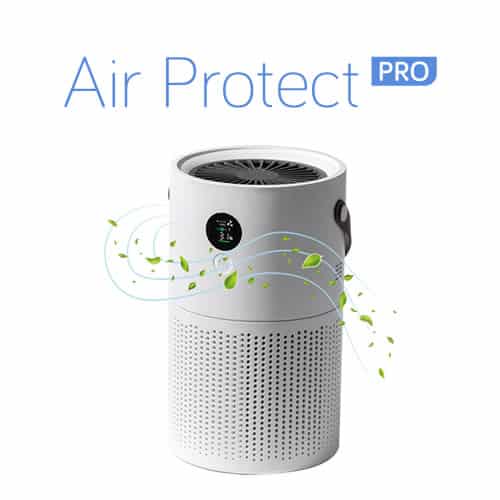 Urban centers and industrialized areas concentrate the majority of the population, and are the areas with the highest pollution rate. Thanks to the clean environment provided by Air Protect Pro air purifiers, your home will be more protected from pollution.
In addition to this, you will be in an environment less likely to cause allergies, respiratory diseases and other symptoms caused by poor air quality.
Features and benefits of the Air Protect Pro air scrubber
Up to 8 hours of battery without cable, with USB charger and can also work connected.
Small and portable, you can use it in any room up to 20 meters away or in the car.
Programmable LED control screen with various fan powers.
Three combined HEPA filters that retain 99.96% of harmful particles from the air.
Ideal for environments free of pollen, mites, smoke, pollution in general and mold.
It also has a detector that measures air quality in real time.
Along with the ionizer PurifAir is one of the best sellers of its category.
Ideal for people with respiratory problems, creating a cleaner and better quality atmosphere.
In addition to this, it eliminates odors in the kitchen, bathroom, tobacco smoke and more.
Additional filters, it is recommended to change them every 6 months according to the manufacturer's review.
For people who use Airphysio, have Higher air quality makes training more effective.
100% satisfaction guarantee, you have 14 days to return without obligation
Free delivery worldwide.
The seller has legal tax identification and makes direct sales by sending from the brand's factory, without third-party intermediation. It is NOT a dropshipping sale and your data and consumer rights are maintained 100%
In case of problems with your purchase, please retain your order number. We can help you at help@youneedthisgadget.com with any of the online stores.
Our final assessment of the Air Protect Pro air cleaner
Currently it is very necessary to be able to breathe in a clean and smoke-free environment. Cities are increasingly polluted, and with it more and more respiratory conditions appear. Having a healthy home environment has become essential, and this device is a great help.
Conclusions and opinions of the author of the Air Protect Pro air purifier review
After several tests, the one that has impacted me the most is the kitchen. Once you have finished cooking, if you leave it running for half an hour, when you go back inside there is not a trace of odors and smoke left. It also leaves a very fresh atmosphere.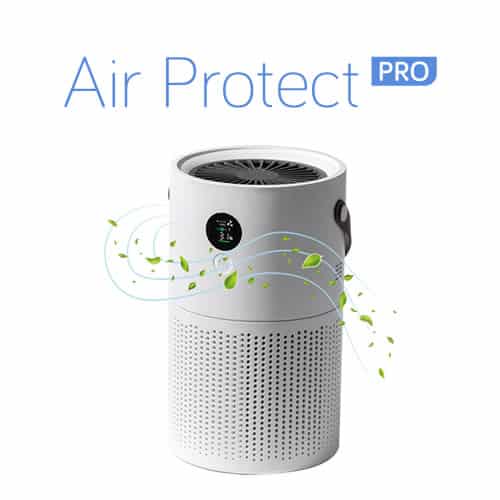 Brand:
Product Name:
Price:
Product Availability