Discover how to improve your lung capacity in a healthy and effective way
Increase lung capacity is not difficult, and you can perform various types of routines and exercises that allow you to recover your lungs after smoking, an infection, or in people with asthma.
The importance of clean and healthy lungs
Breathing correctly is very important, and sending a large amount of oxygen to the body helps us lead a healthier and disease-free life. Improving lung capacity is something we can do at all ages.

These are the most common sports routines to increase lung capacity
Swimming: It is the most complete of all, it forces you to have a total coordination of breathing while you move.
Running and cycling: One of the most common sports to exercise for longer periods of time, increasing the physical background.
Anaerobic exercises: Due to their intensity, you need to breathe much more deeply to get more oxygen into the body.
It is advisable to perform different types of exercises, and combine aerobic and anaerobic sessions for a better development of the organism.
Other practices such as walking help, but they do not have the necessary intensity to obtain a notable improvement.
How to Increase Lung Capacity Using a Spirometer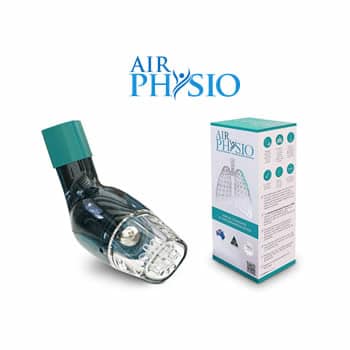 Respiratory exercise devices (spirometers) work by expiratory pressure, that is, when you blow you find resistance. Performing exercises to increase capacity with these devices works very well.
In addition to this, you can use them to remove mucus and dirt accumulated in your lungs.
Yoga is a great help if you exercise to increase your lung capacity
Yoga exercises and routines, in addition to helping you improve your elasticity and physical capacity, are excellent resources to improve breath control. These are the benefits when it comes to improving your lung capacity.
Some of the poses allow you to stretch your lungs.
Deep breaths in a relaxed state further open the alveoli and cleanse them.
With greater control of your breathing you will be more prepared for other sports activities.
In addition to this, yoga is 100% beneficial for the body and mind.
For those who want to increase lung capacity to more extreme levels we have apnea
If you are one of those who practice sports such as diving, swimming, athletics or sports at a professional or semi-professional level, apnea can be a great ally when it comes to increasing your lung capacity.
The next steps for a good apnea breathing training
In the water, fill your lungs and totally relax your body.
Second, start looking for the pulses reflected in your fingers, one by one
Repeat this process several times.
Also in the water, empty your lungs and drop to the bottom of the pool. Resist without reaching the limit before leaving.
If you can play freediving games underwater with other teammates you will improve remarkably.
Out of the water, perform anaerobic exercises while holding your breath. Sprints, weights, jumps.
Finally, calm and out of the water, measure the time without breathing, you will see how it increases significantly in a short time.
You can take a lung capacity test every two weeks to check your progress.
You can see the review of the lung training device Airphysio in this section.
Reviews and opinions on how to increase lung capacity
If you dive, apnea exercises are very important, but in the sea, you also need to learn to descend little by little to avoid having pressure problems.
Carlo
Restorer