Keep your car clean with Stupid Car Tray and don't lose anything
Stupid Car Tray is a car organizer, with a universal support that attaches to any type of seat, and that you can also use as a tray, workbench, support for objects and much more.
Create a personalized desk with Stupid Car Tray in your vehicle
If you are one of those who have to write when you use the car, always have documents, phone, tablet, laptop and other office tools at hand, with the Stupid Car Tray organizer you will have a space for everything that works as a bench of adapted work.
Children in the car, the reason for Stupid Car Tray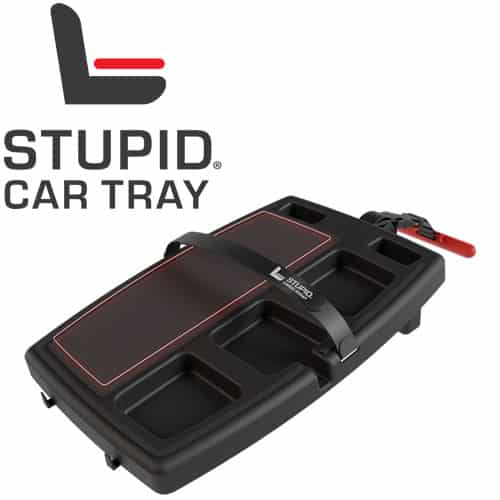 Remains of food, cries of "Are we there yet?" fights, boredom and much more. If you have children you will know what I'm talking about. With Stupid Car Tray you can have a great table for games, reading, etc. at hand. Individual or shared
In addition to this, you can use it so that they eat without leaving crumbs everywhere, so that their drinks (better covered) have a reliable support and so that they ultimately have their own space.
Features and benefits of the Stupid Car Tray car organizer
Universal fastening that fits 99.99% of vehicle seats.
Two types of use, the first as a flat tray on the car seat to hold everything.
Secondly, you can use it on your legs with less risk of its contents falling out.
Three compartments to store all kinds of things.
In the central cubicle, you have a space to pass the telephone cable, computer, etc.
Retaining strips that prevent packages, computers and other packages from falling.
In addition to this, the surface has a non-slip mat that prevents spills.
Drink holder with a height-adjustable leg (optional).
Along with the tool kit Kelvin 8 is one of the essentials in your vehicle.
It is not advisable to place the Dash Cam already This is usually attached in a different way.
If you are one of those who enjoy having a clean car, we invite you to review the
Best handheld car vacuum cleaners en this same website.
100% satisfaction guarantee, you have 14 days of return without obligation
Free delivery worldwide.
The seller has a legal tax identification and makes the direct sale, sending from the brand's factory, without the intermediation of third parties. It is NOT a dropshipping sale and your data and consumer rights are maintained 100%
In case of problems with your purchase, please keep your order number. We can help you at help@youneedthisgadget.com with any of the online stores.
Final rating of the Stupid Car Tray organizer review
Brand with very good reviews from customers, which also offers a quality and very versatile product. This gadget provides convenience, if you have children, greater hygiene and the possibility of keeping them quiet and entertained on a long trip.
Conclusions and opinions of the Stupid Car Tray review author
I can confirm that the order arrives on time. The trays are very pretty, the colors can be chosen and I have taken the typical ones. The support is very good and the space to place objects is very well distributed.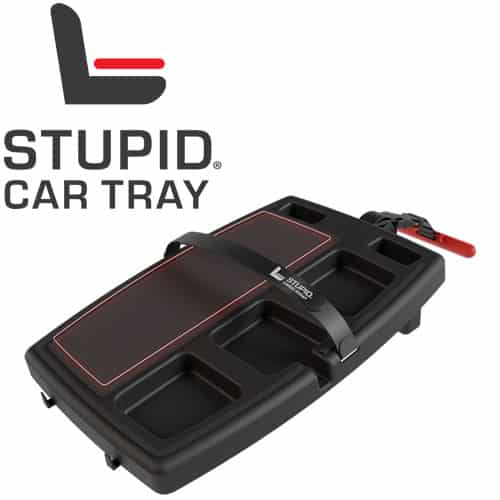 Brand:
Product Name:
Price:
Product Availability